Ahead of daylight on a chilly October morning, we stirred, shuffled into a boulangerie for a petit déjeuner, and caught a tour bus from Paris to Normandy. I slumbered on the several-hour journey. When I woke, this was my view: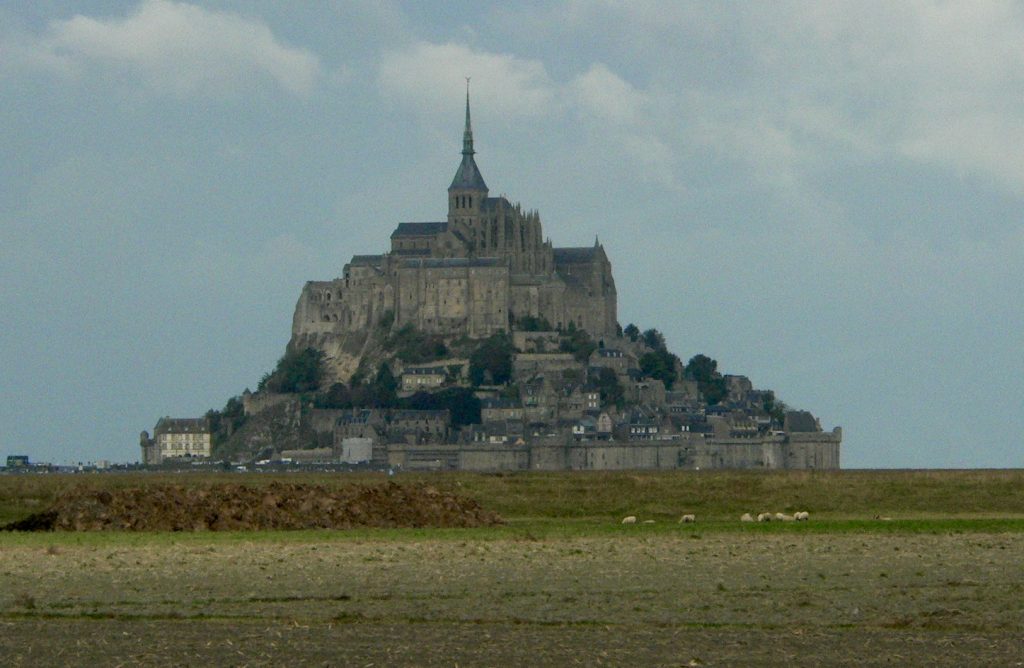 A dream on a hill–otherwise called Mont-Saint Michel. It was one of the most important places of medieval pilgrimage, according to a site on France's national monuments. Benedictine monks began building an abbey here in the 10th century.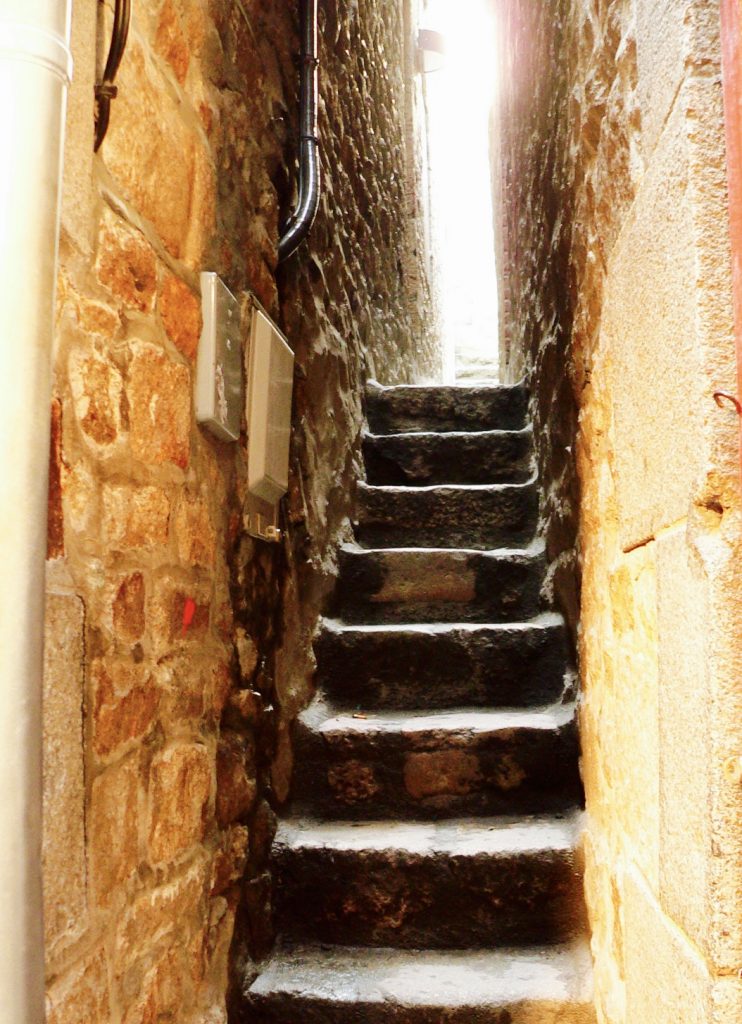 "Monks left the abbey in 1790, and it was listed as a historic monument in 1874. The whole site has been returned to its former glory thanks to on-going restoration work," according to the monuments site. Today it, along with its Bay, is an UNESCO World Heritage site.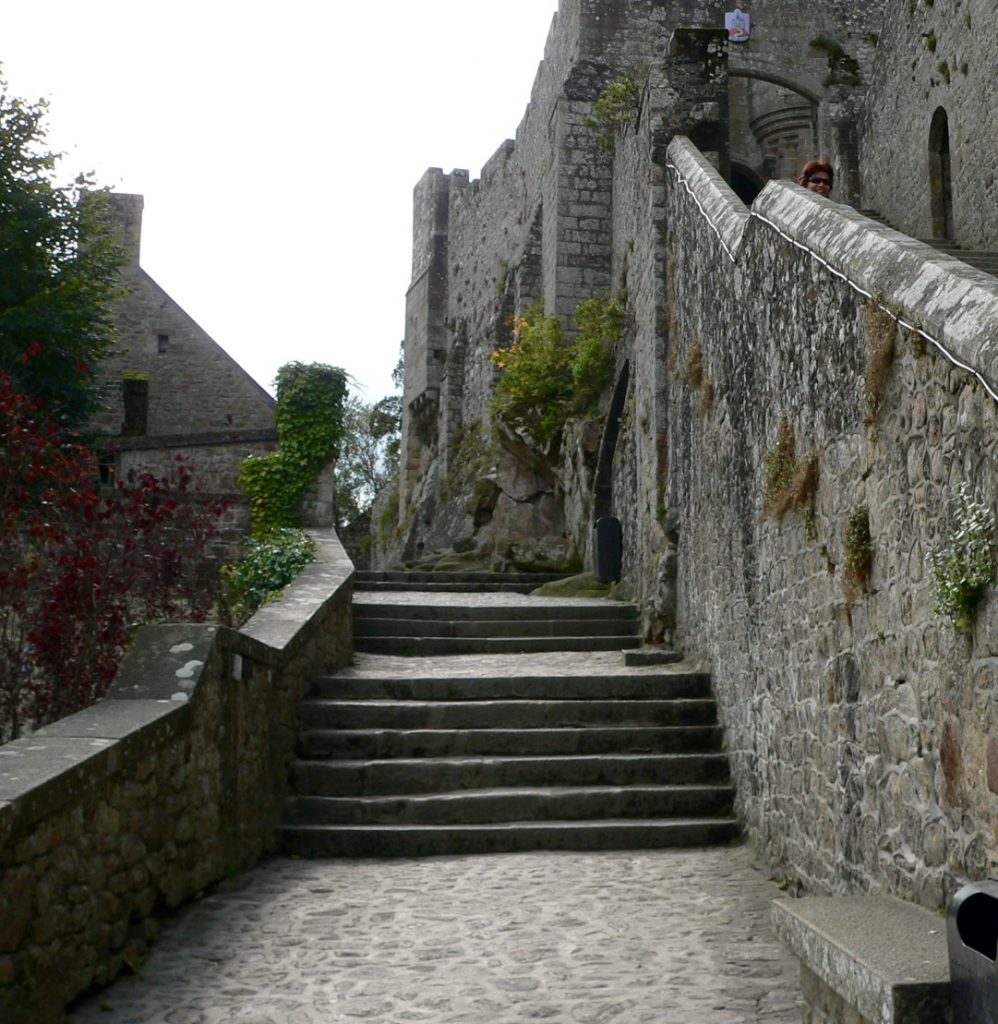 Monks tucked themselves into this tidy refuge, for God's sake.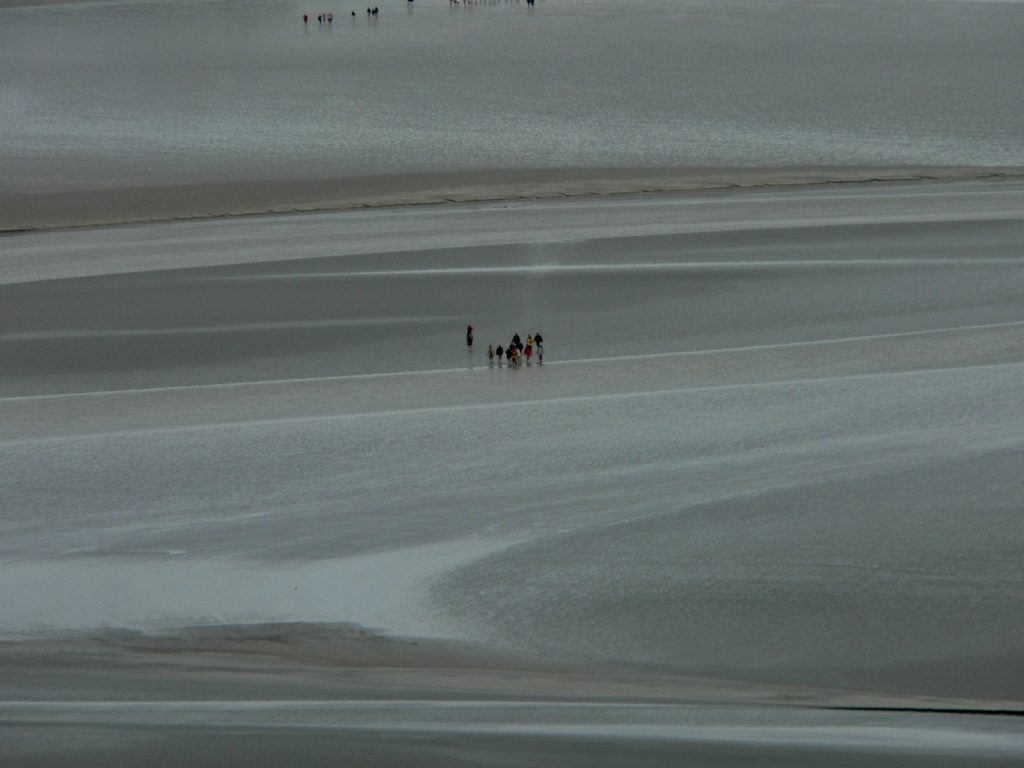 Tidy, until you consider the vast sandbanks surrounding the island. Our tour guide cautioned us against being brave and sauntering out among them, as the people above did. She called them quicksand–deadly, especially at high tide.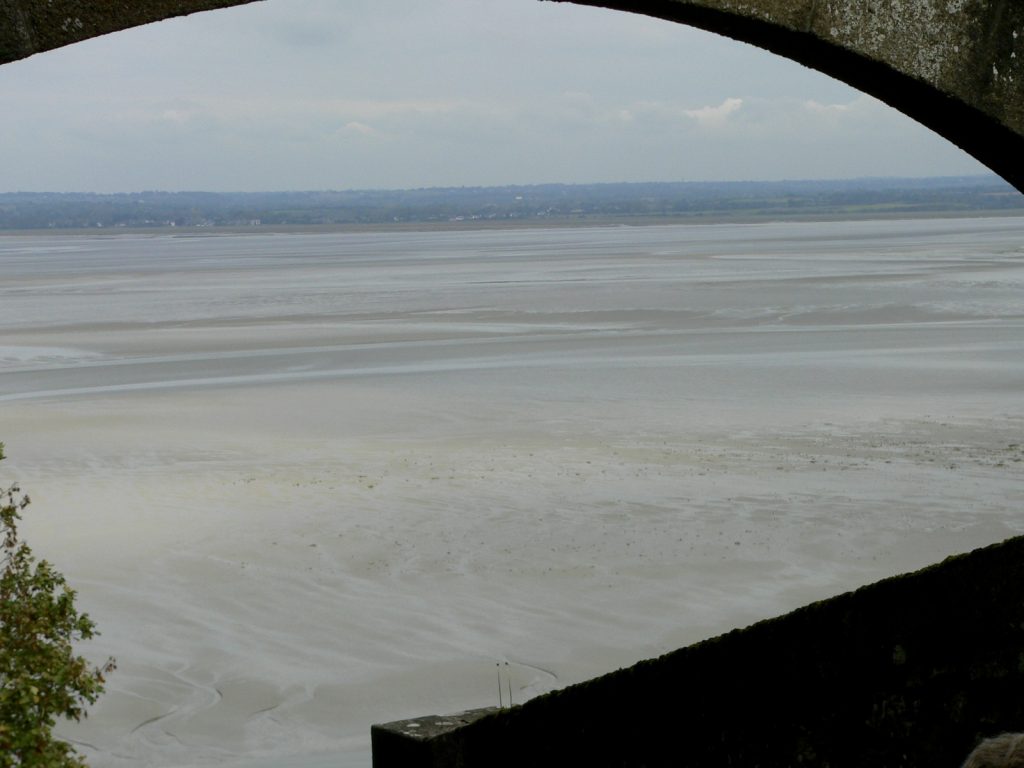 Deadly, perhaps. But the landscape impressed on me that this is also a life-giving place. Hearing God's voice is easier when you're set apart from the sometimes mind-numbing crush of humanity.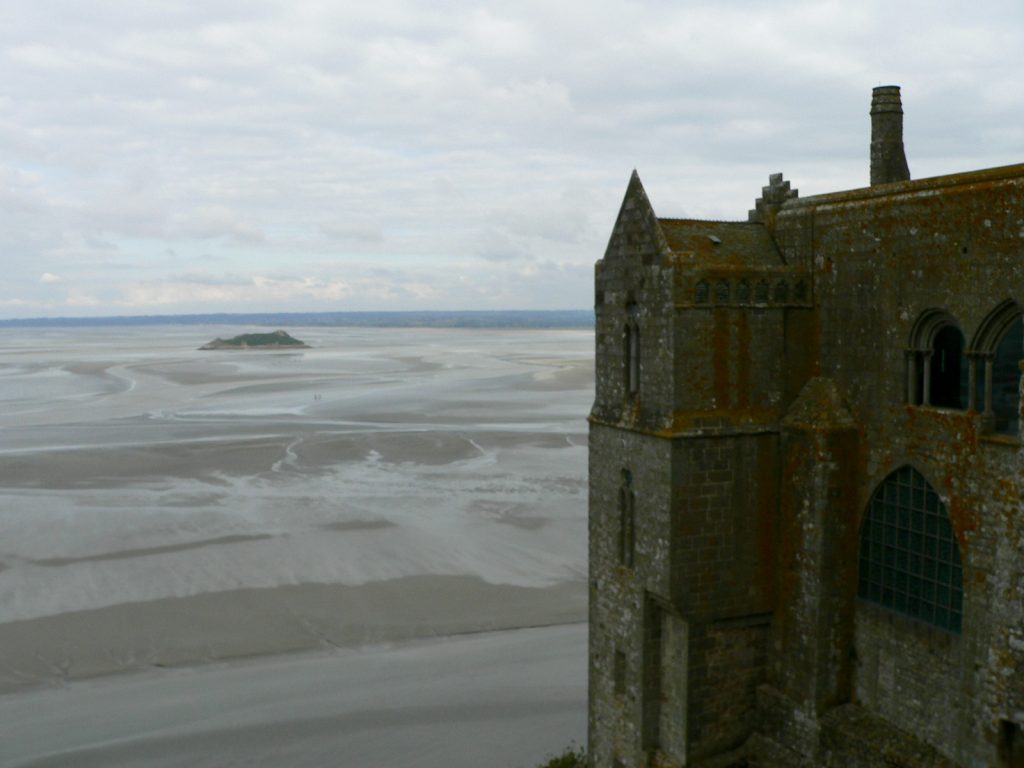 Perches aplenty from which to think clearly. Or at least to get lost in thought.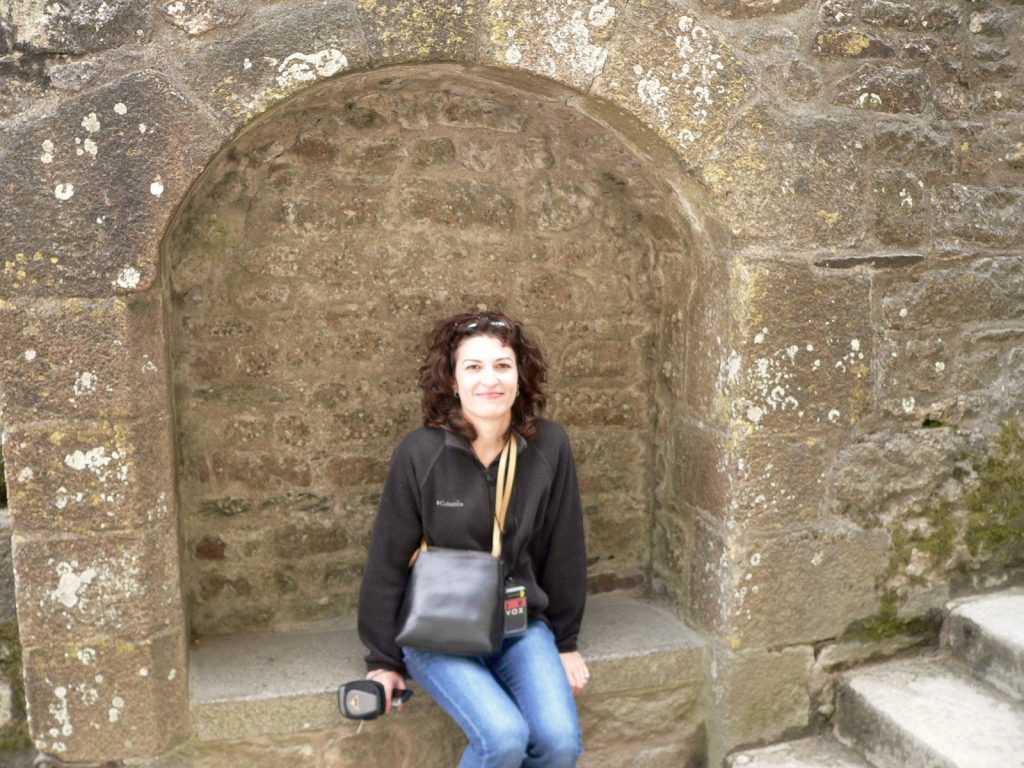 This would be a prime reading-and-writing nook.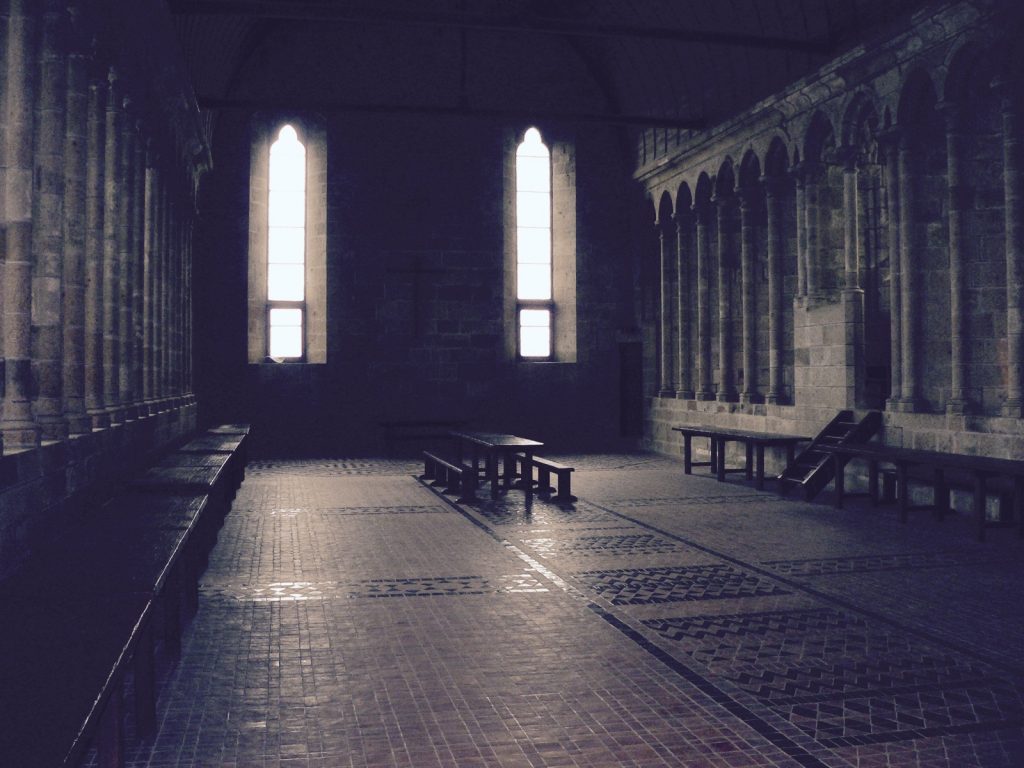 Within the abbey it was dark and dank. Centuries ago, I'd imagine it was more than bone-chilling.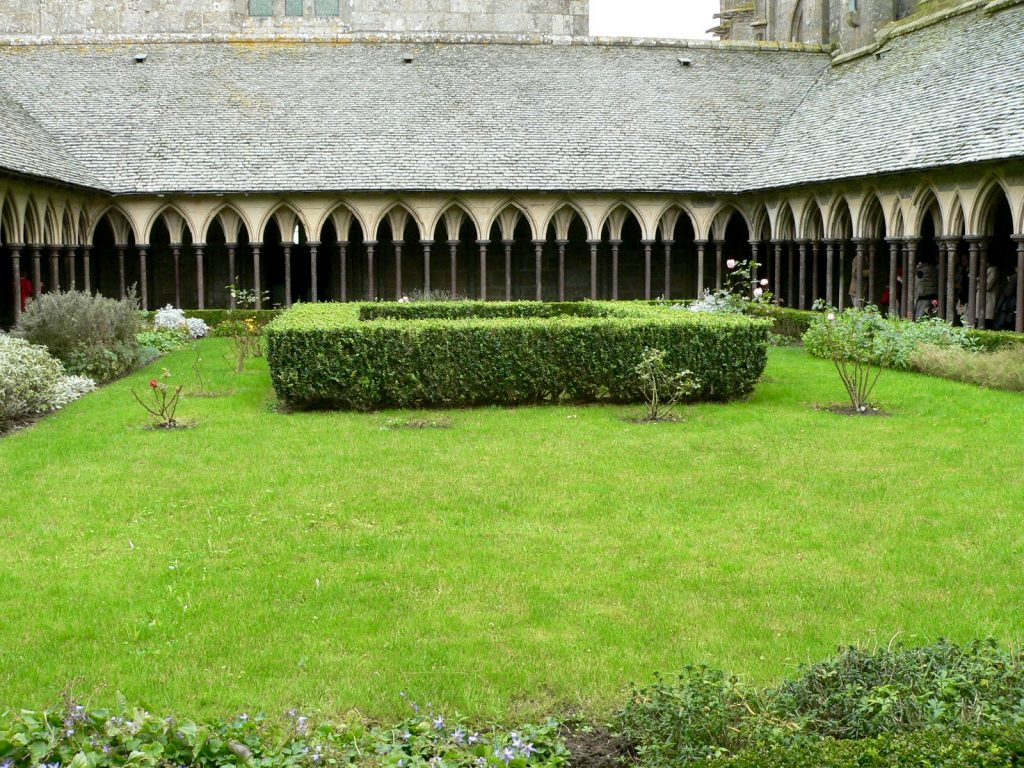 Outside, a bucket of light pours over the abbey, showcasing its order and simplicity.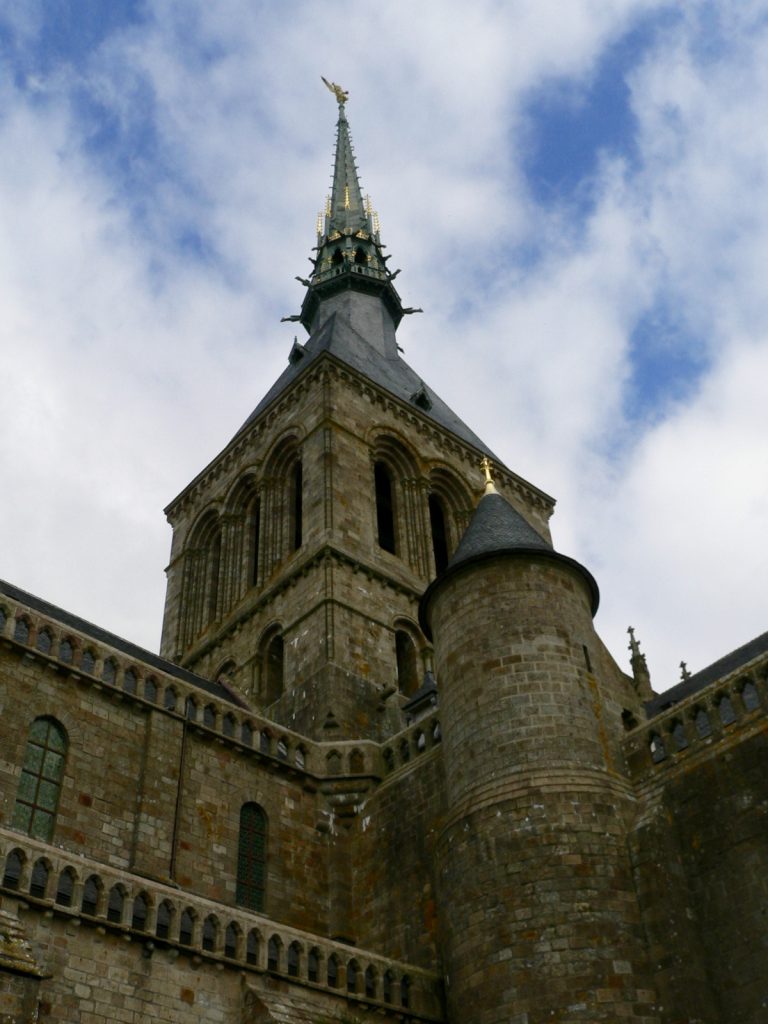 As the story goes, the archangel Michael appeared in three dreams of Aubert, Bishop of Avranches, instructing him to build a chapel on a mountain. After the third dream, the bishop listened. He built a small church on the island and consecrated it in October 709.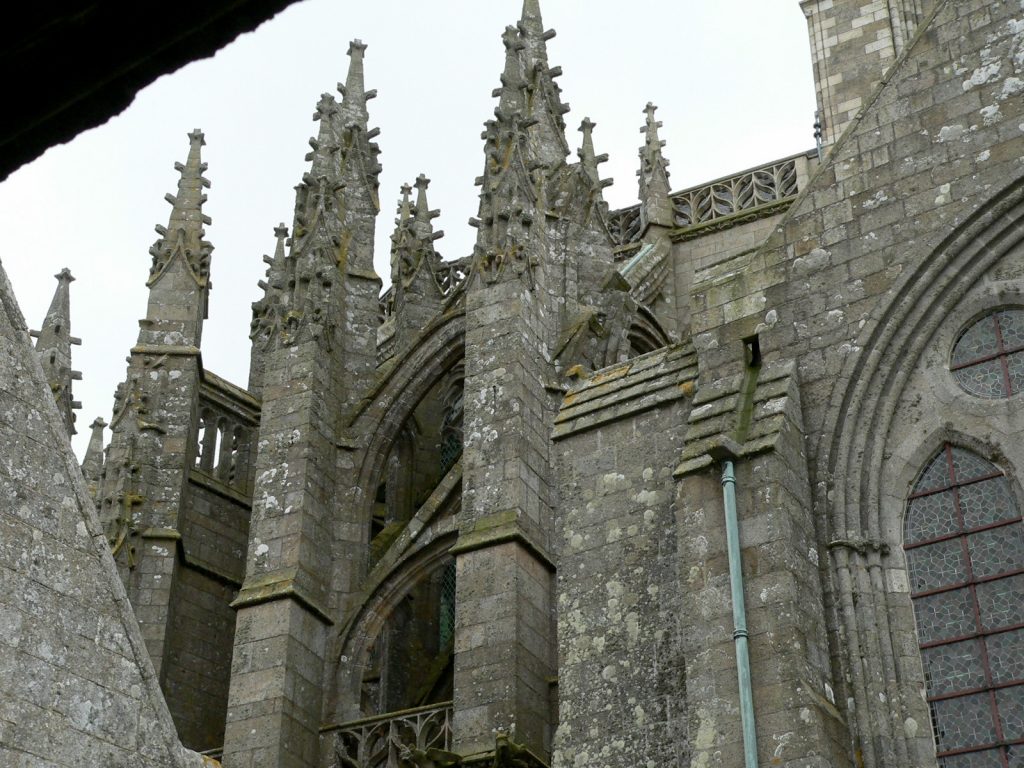 During the 14th century, the abbey was protected behind a set of military constructions during the Hundred Years War. It held out against a 30-year siege.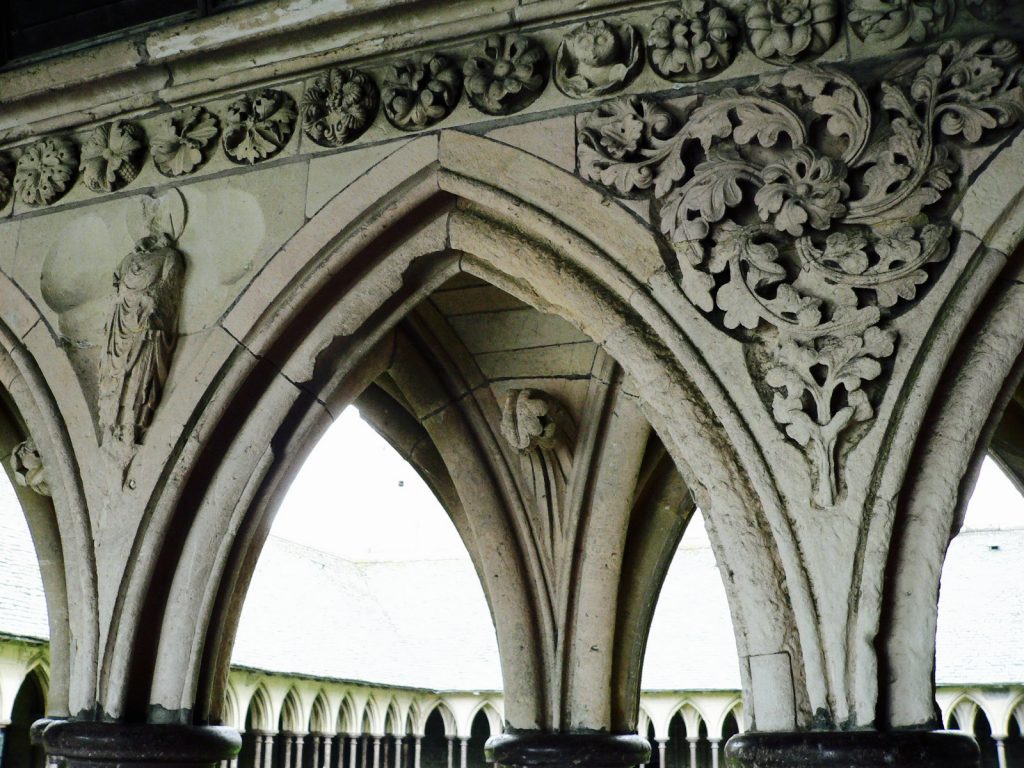 It served as a prison during the French Revolution and Empire. Before the end of the 19th century, it needed restoring.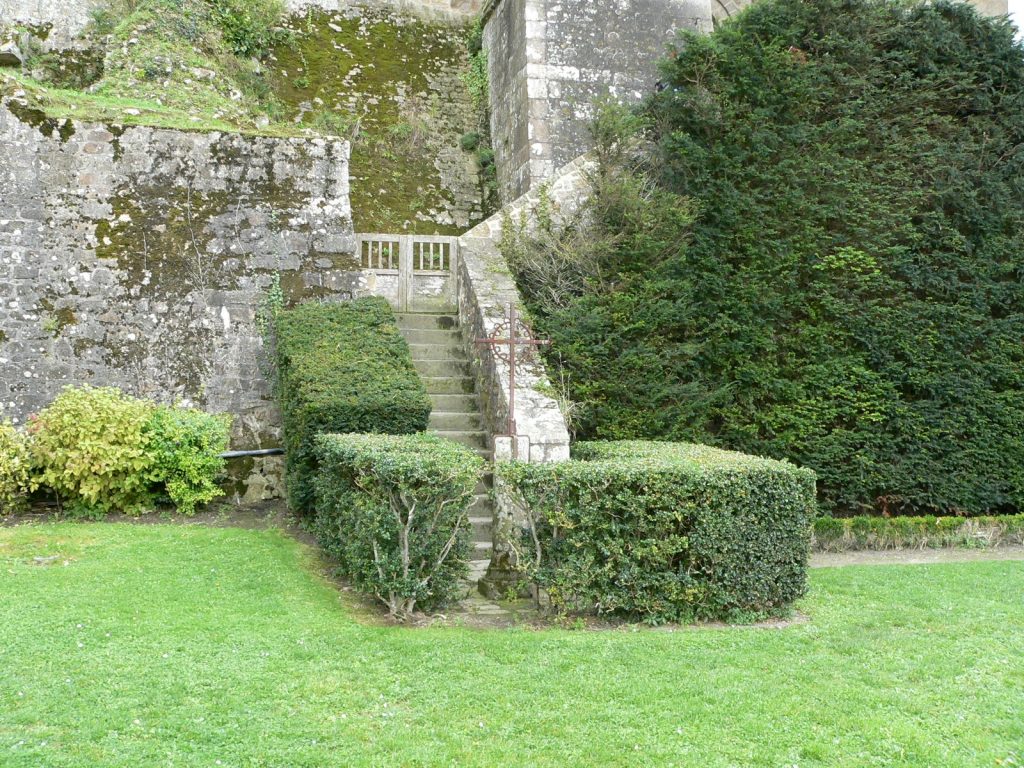 The heart of Mont Saint-Michel is the cross. A religious community returned in 1966, and since 2001, "Friars and sisters from 'Les Fraternités Monastiques de Jerusalem' have been ensuring a spiritual presence."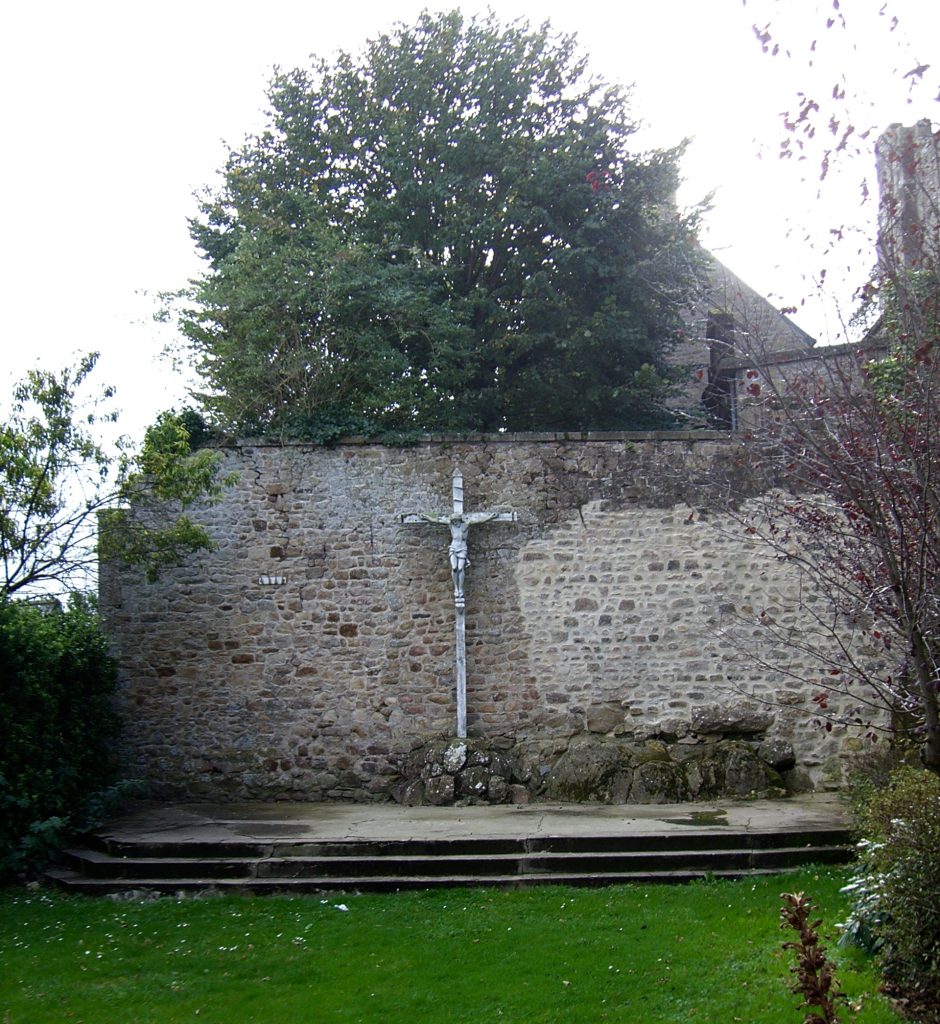 If you have the chance to visit this marvel, you don't need to know the histoire to soak up the spirit of the place. The moment you step onto the tide-washed land, you'll feel the divine appointment of it all.