I've spent only one day in Antibes, so I can't fairly answer the question in my headline. Still I pose it, because the weather was volatile during my hours in Antibes. I wonder what it'd be like on a calmer day. The storminess has cast my memory of the place in constant motion–it's not a still-life recollection, as memories sometimes are. After departing our train from Nice, we headed to the Musée Picasso–only to find it closed. Instead we explored the sea-front. The waves lashed the coast, so I sought shelter and stayed above sea level.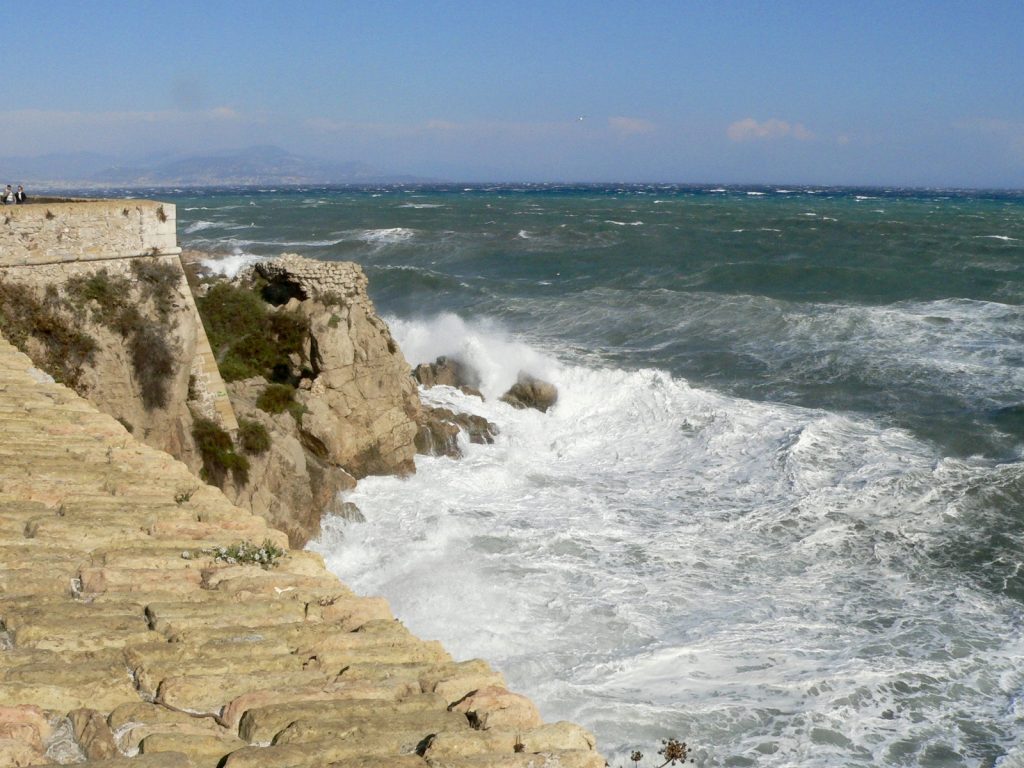 Matt ventured down for a more eye-level experience.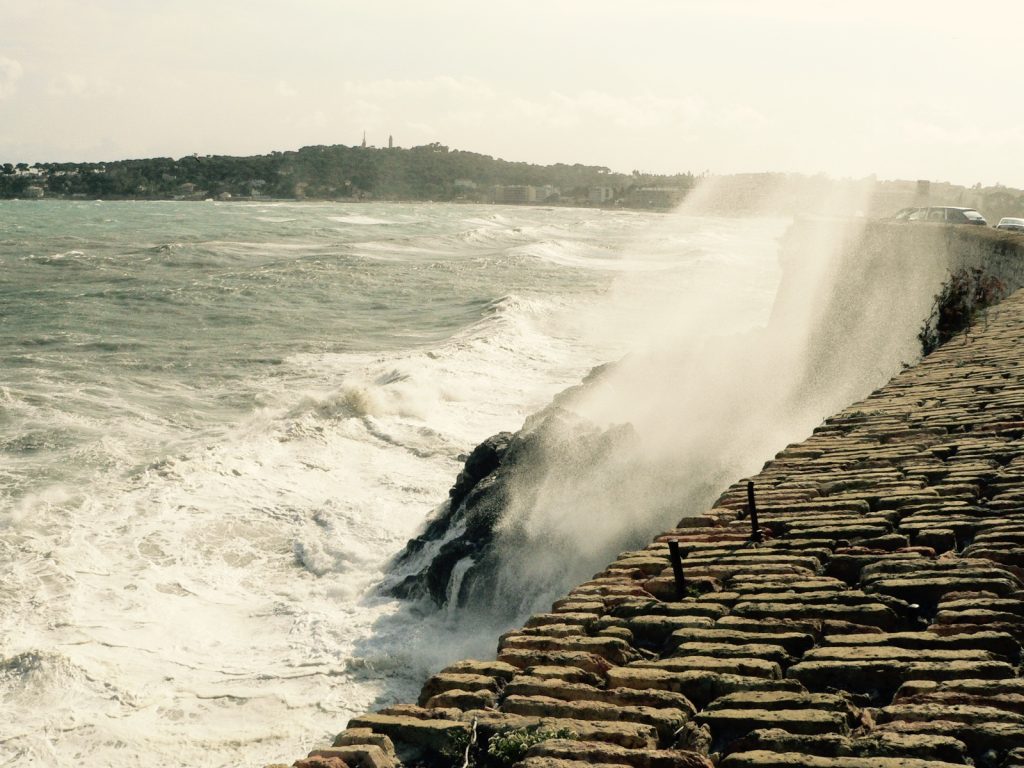 Afterward, we got tea. I didn't need cream this time–just vapors and honey.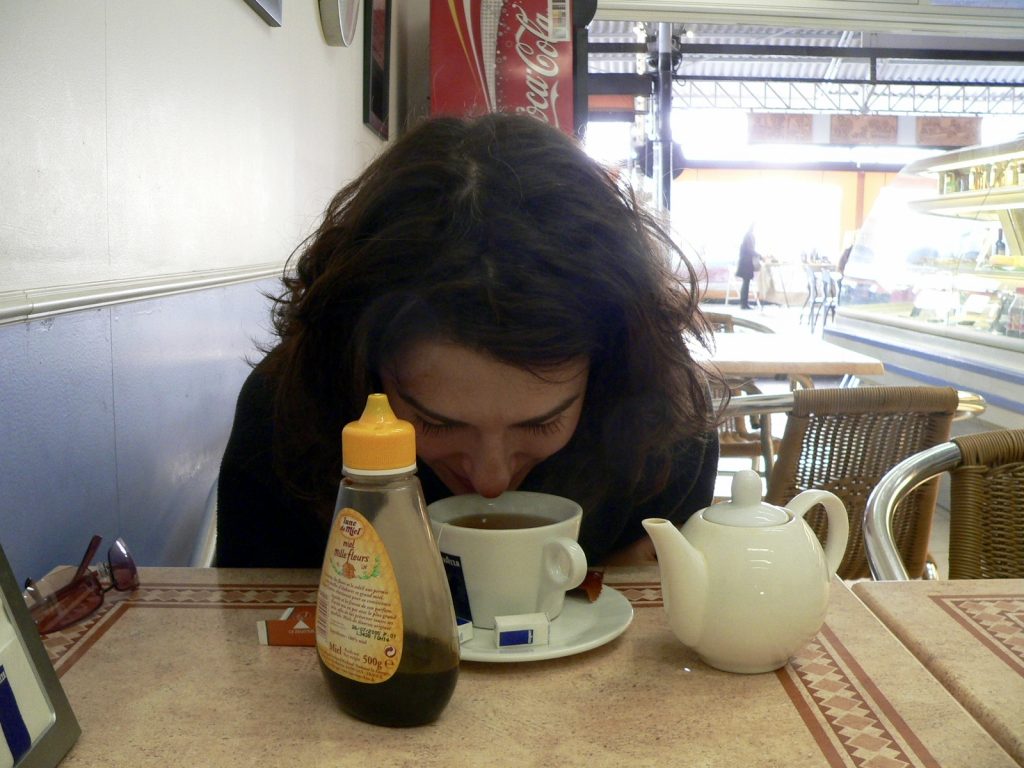 The next day, we were back in Nice. The sea dazzled us with a calmer shade of beauty.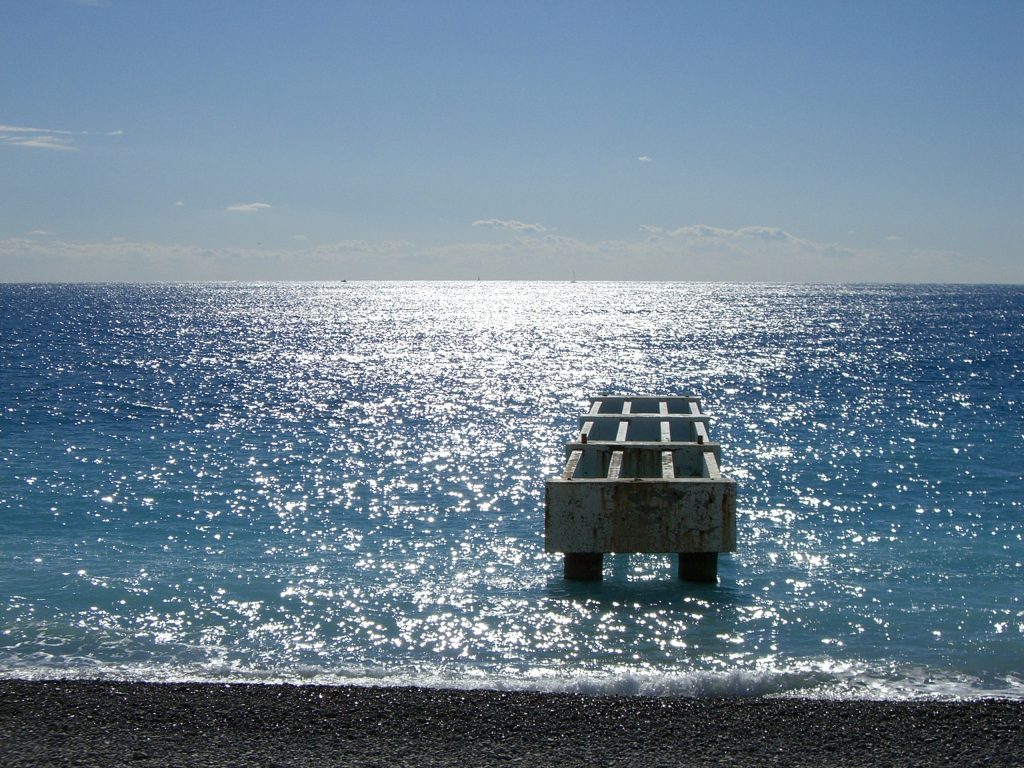 Nice was the quietest leg of our trip. It reminded me of our time in Greece on our honeymoon. It has the same edge-of-the-world, why-worry-when-you-can-be here, slower-is better qualities.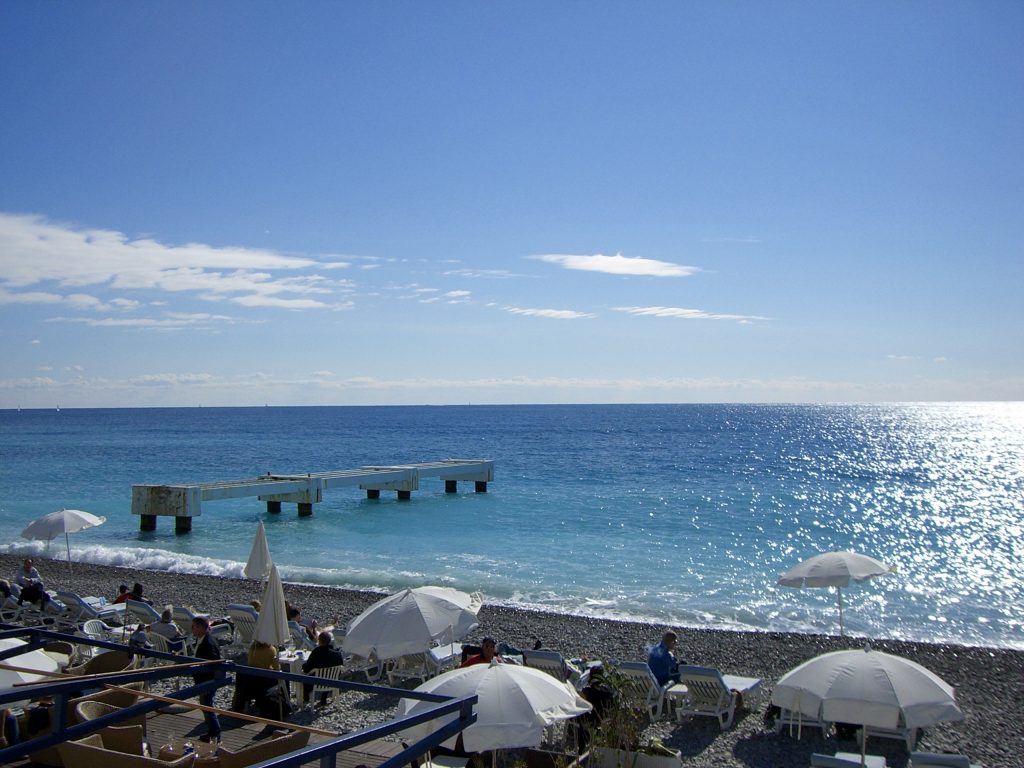 If you have the chance to see the Mediterranean from anywhere, especially Nice or Antibes, go. As clergyman and professor Charles Kingsley said, "Never lose an opportunity of seeing anything beautiful.  Beauty is God's handwriting … "