Strasbourg straddles the border between France and Germany. I spent a long weekend there with my husband, in 2007. He lived there from the time he was 8 until his family up and moved to the States, when he was in high school. My favorite part of the city–about which I'll write more in future posts–was the gothic cathedral. Everything about it draws the eye up.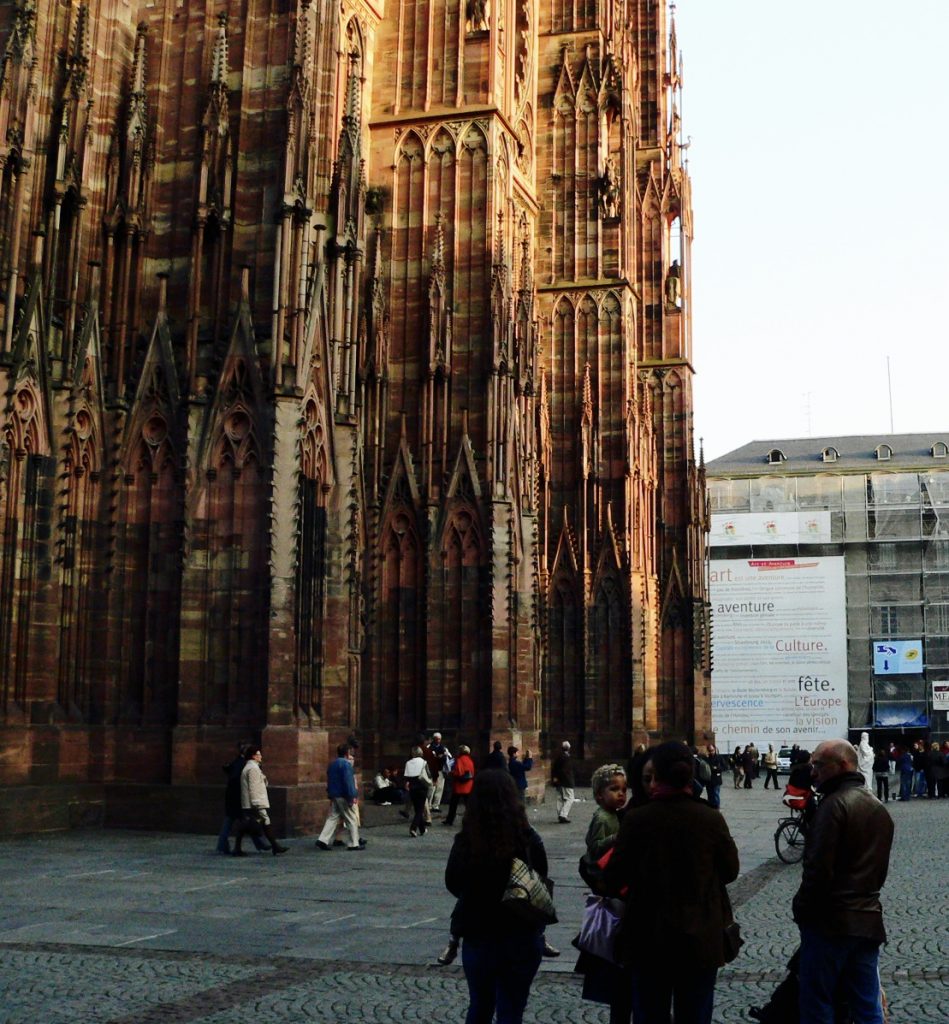 It's easy to see why it was once thought to be the tallest building in the modern world.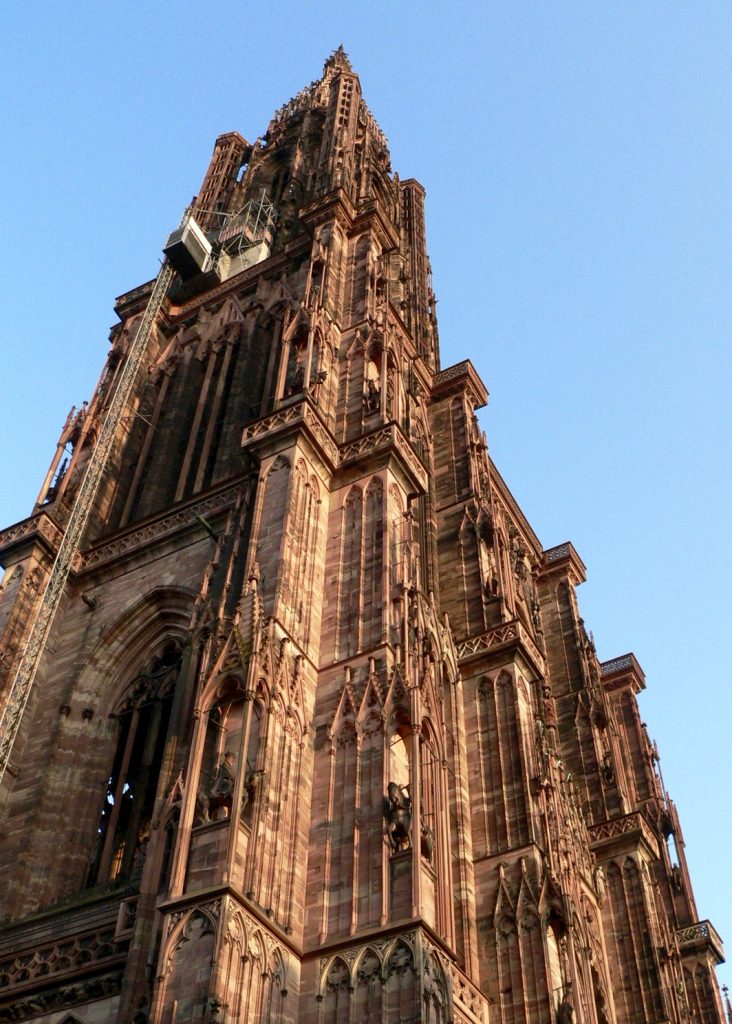 It catches the light in splendor and grace.
An alter within is no less grand.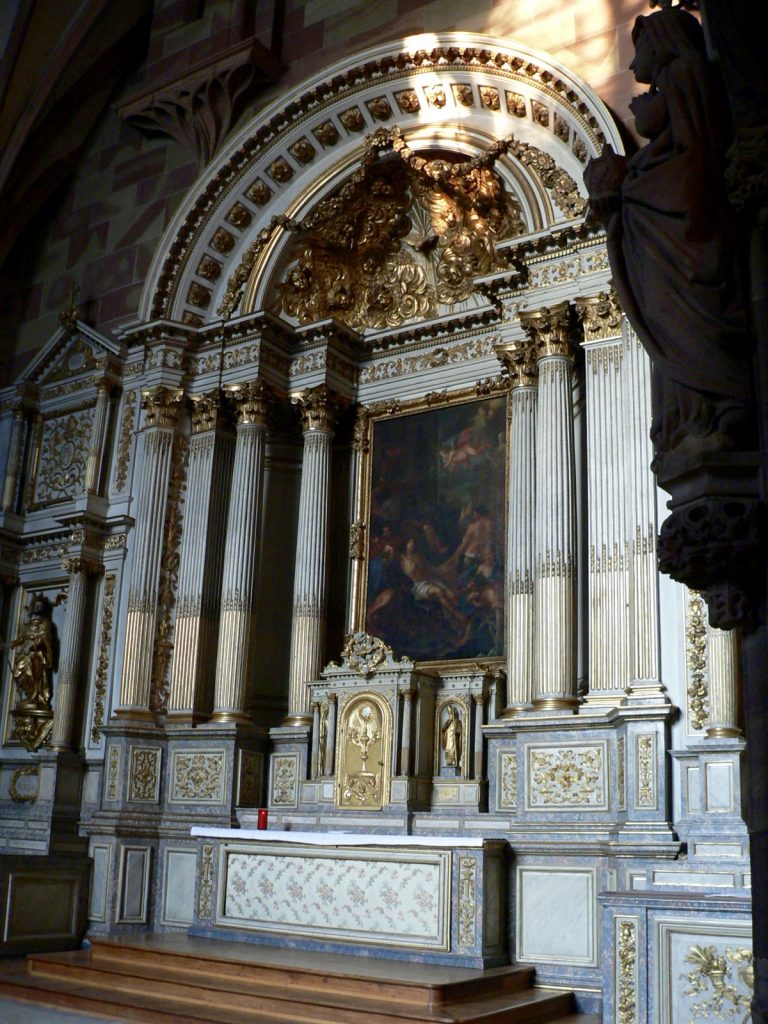 The details of the west façade are mesmerizing.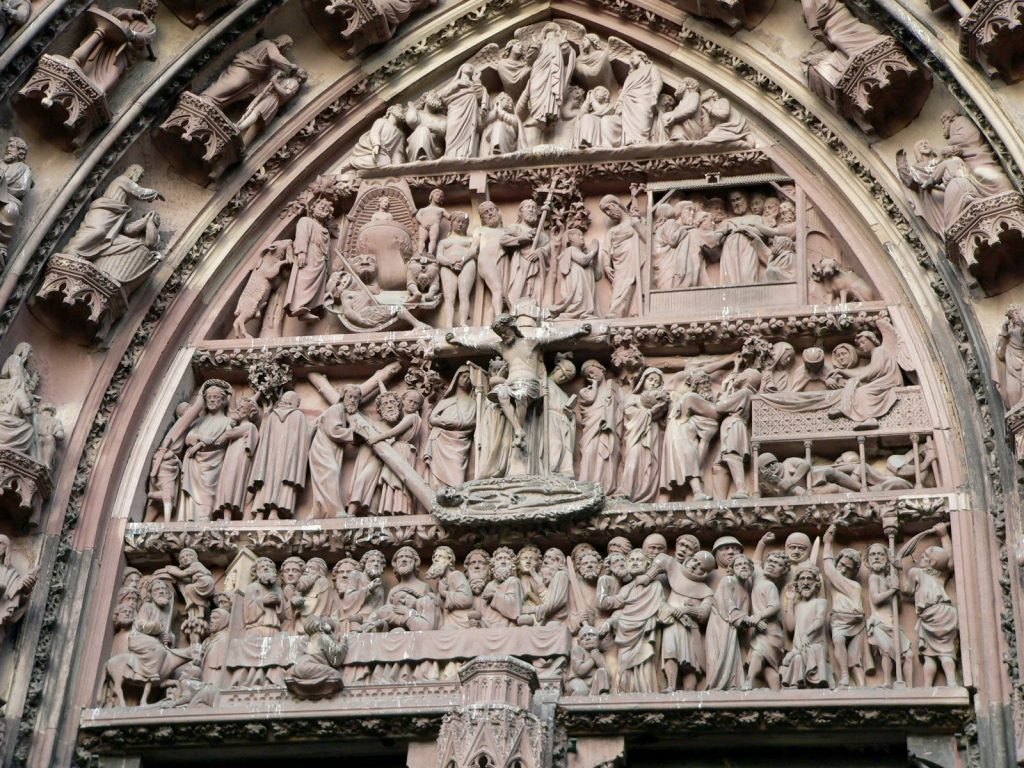 I ought not compare this to American churches. But I do. Ours are rather bland.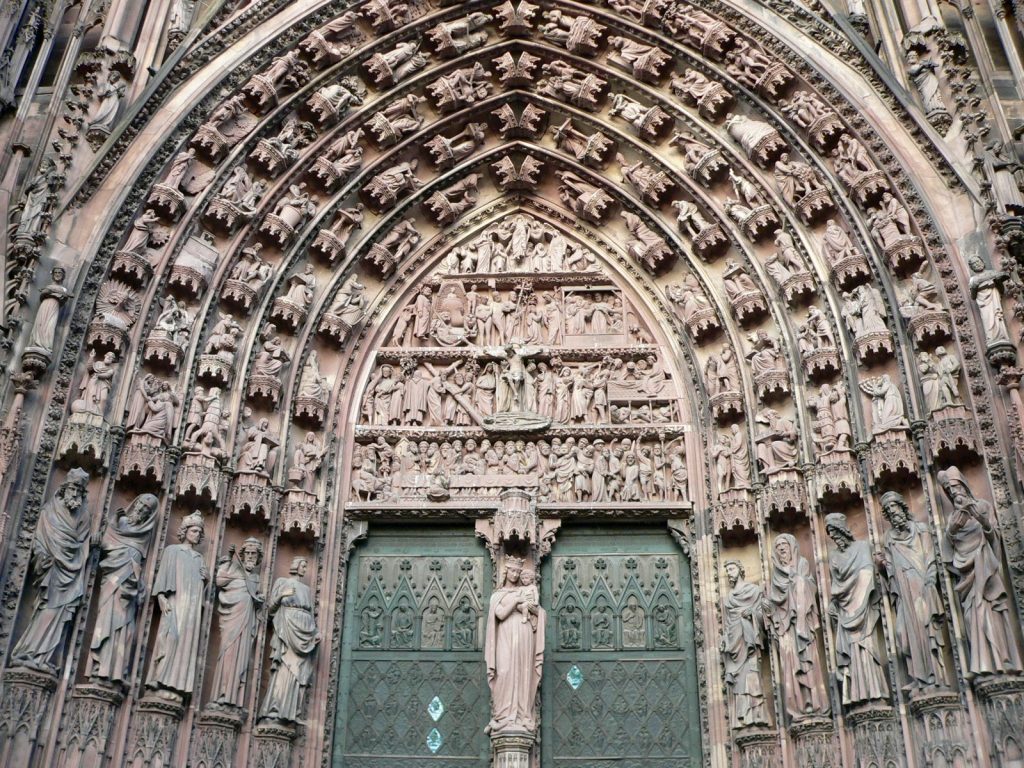 God is the source of all creativity. Even a drop of it means glory.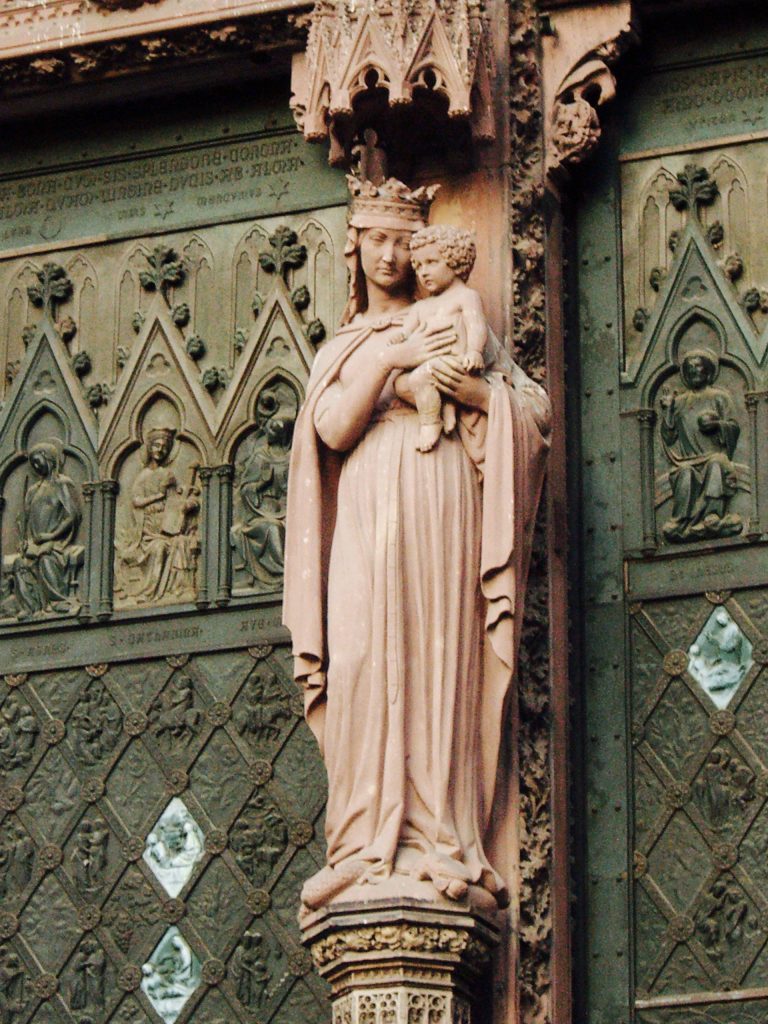 The ancient expressions relate the timeless emotions of man.