Chicago is my home. I wasn't born here, but I'm from here.
Usually, where we're from means where we were born. But that's not the case for everyone. It's not for me. Home is the place that shapes and influences us more than anywhere else. It's a trove rich in memories, down side streets, at corners, in shops and restaurants that sometimes no longer exist. It's a timeless marker of who we were, who we are, and where we hope to go.
I landed in the Chicago area for college, and though I moved away for my career, I returned eight years later–with my husband, just as we were about to start a family. We lived first in Oak Park and later in Streeterville, just east of Michigan Avenue. Streeterville was home when we had our first child. We headed to the suburbs when he was 6 months old, seeking more space and better schools. The suburbs provide both. But I still miss city life.
I manage to get back regularly, for the culture, the food, and just to be able to walk everywhere. I like to take my kids whenever we have free time. One of our favorite traditions is spending the days right before Christmas in the city. We stay in a hotel and go to our favorite museums and restaurants. Inevitably, we also visit the LEGO Store.
I hope to stir in my children an appreciation for the pulse, variety, and grit of a big city. Even if they don't enjoy these things, at least they'll know there's more to life than what we see and do in the suburbs.
The Art Institute
This year, we made our way to the Art Institute and several of its Christmas-themed exhibits, including the Neapolitan Crèche and the Thorne Miniature Rooms.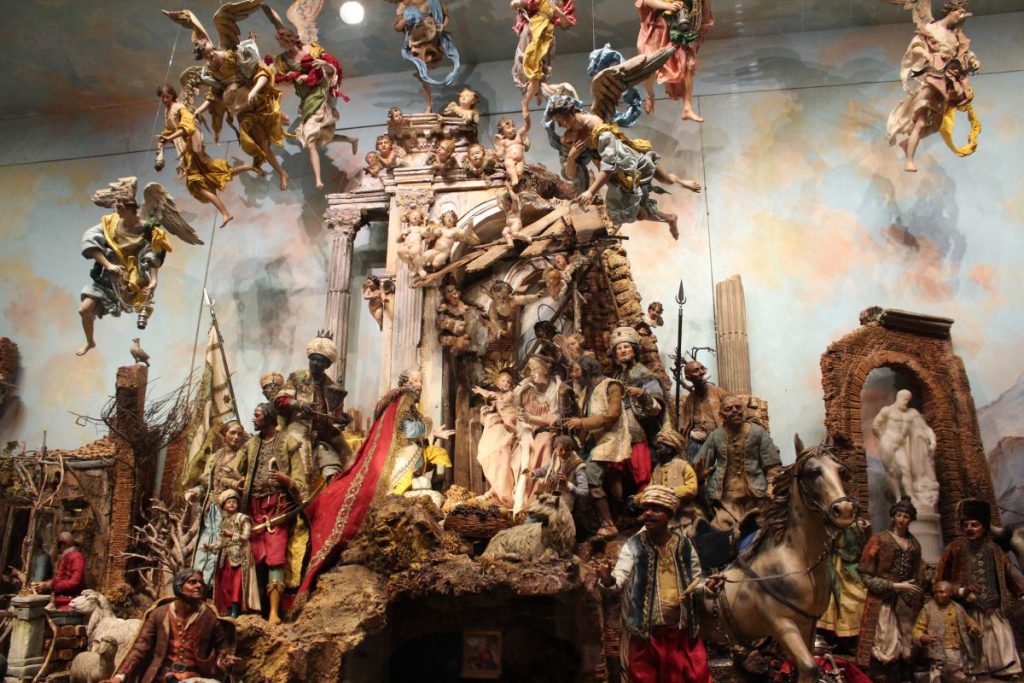 The mid-18th century crèche was first displayed at the Art Institute in 2013.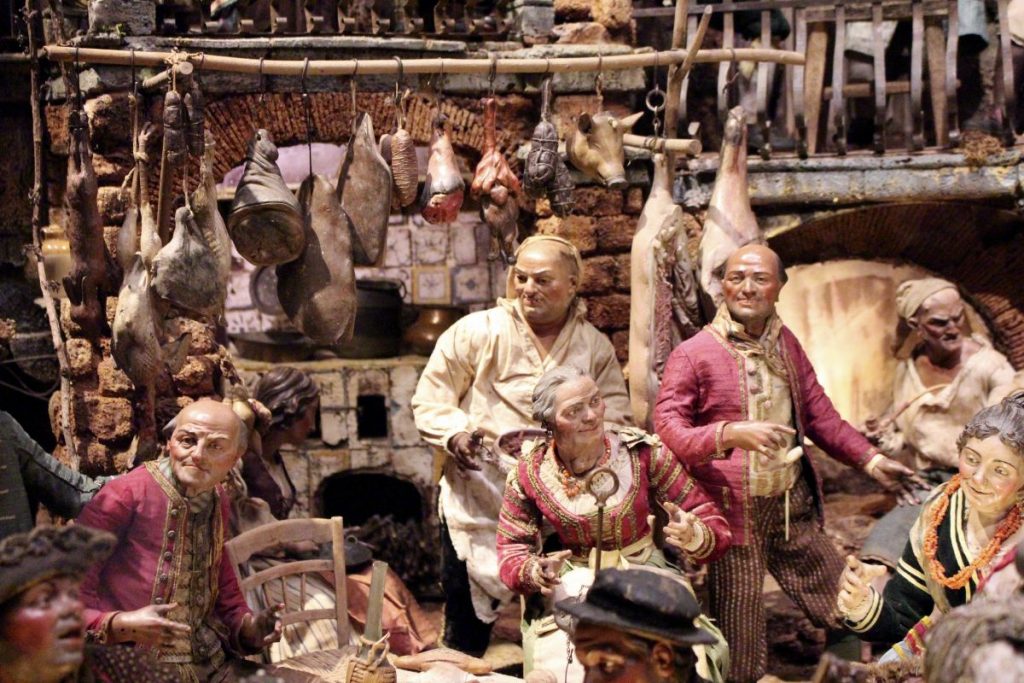 Its detailed nativity scene holds "over 200 figures—including no less than 50 animals and 41 items of food and drink—all staged in a spectacular Baroque cabinet with a painted backdrop."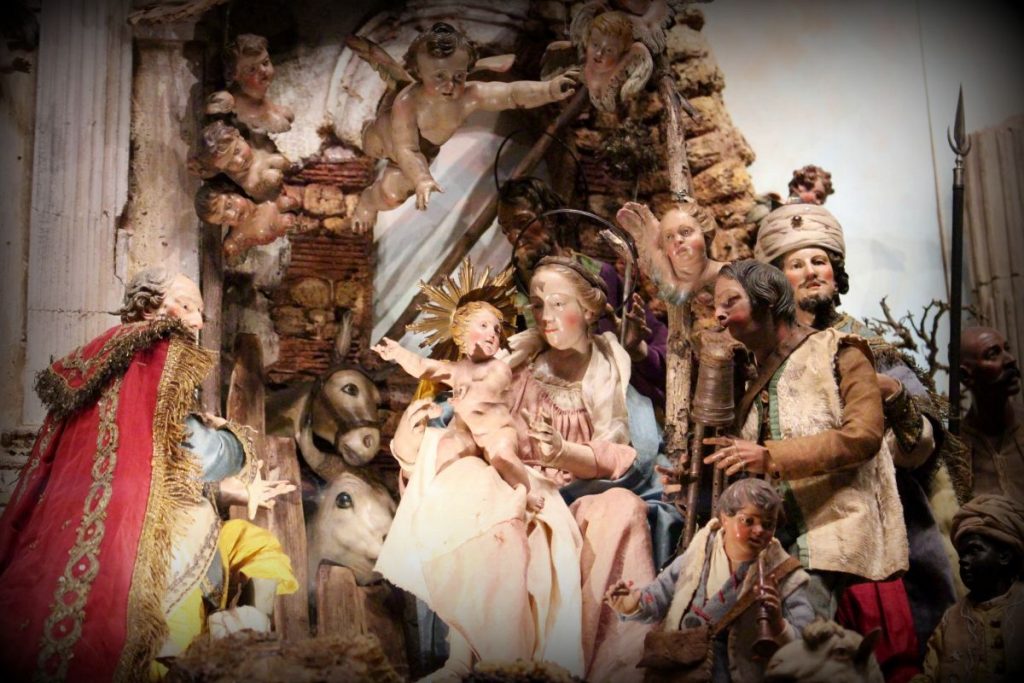 This is my favorite detail–the Christ-child, born to us.
Thorne Miniature Rooms
I first started visiting the Thorne Rooms in the late 1990s. They seem to get better with age. Or maybe I appreciate them more as I age.
Christmas is one of the best times to go, when several rooms are decked in the traditions of eras long past. My 8-year-old son, Noah, helped me capture some of the rooms and their details. These images reflect our collaboration.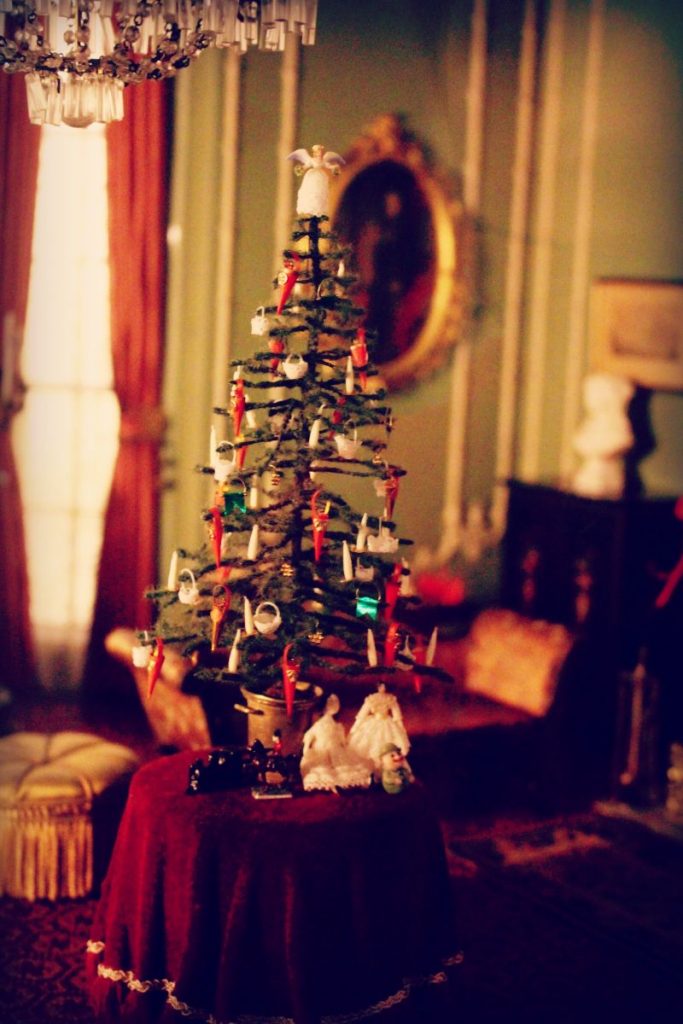 Oh, tannenbaum: The English Drawing Room of the Victorian Period boasts the exhibit's only Christmas tree of the exhibit. It wasn't until Prince Albert married Queen Victoria that the tradition of the Christmas tree was passed to England from Germany. The tree above and its adornments are "are based on a famous engraving of the royal couple and their children surrounding a trimmed and toy-bedecked tree."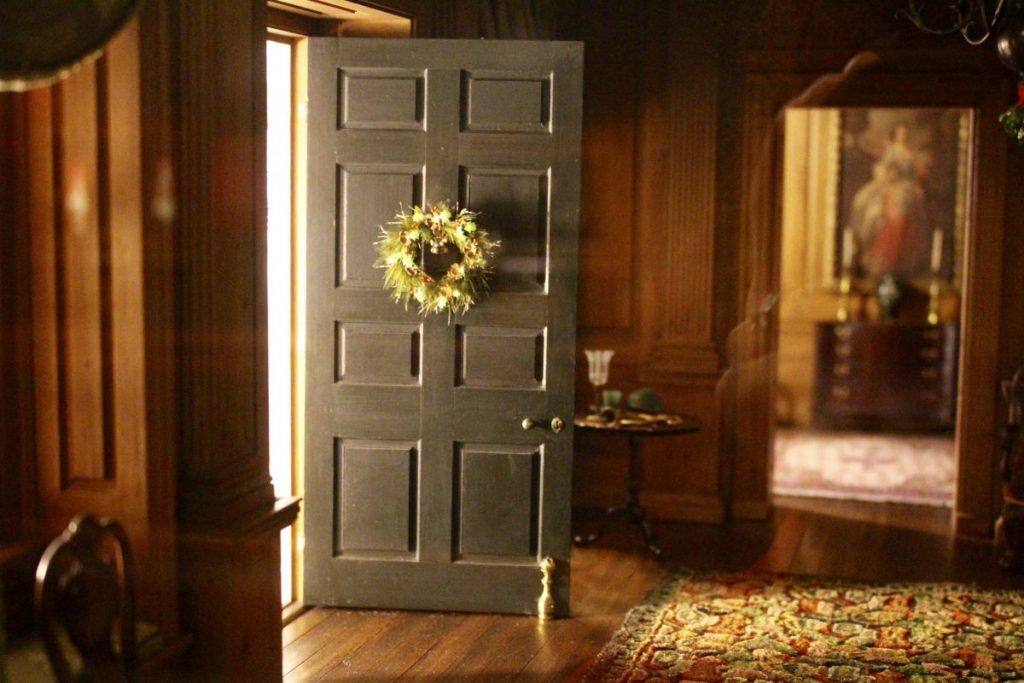 1750s Virginia Entrance Hall: with its mistletoe-clad door ajar, it beckons everyone inside. It's a tight squeeze, though–unless you're one of Santa's elves, or a Lilliputian.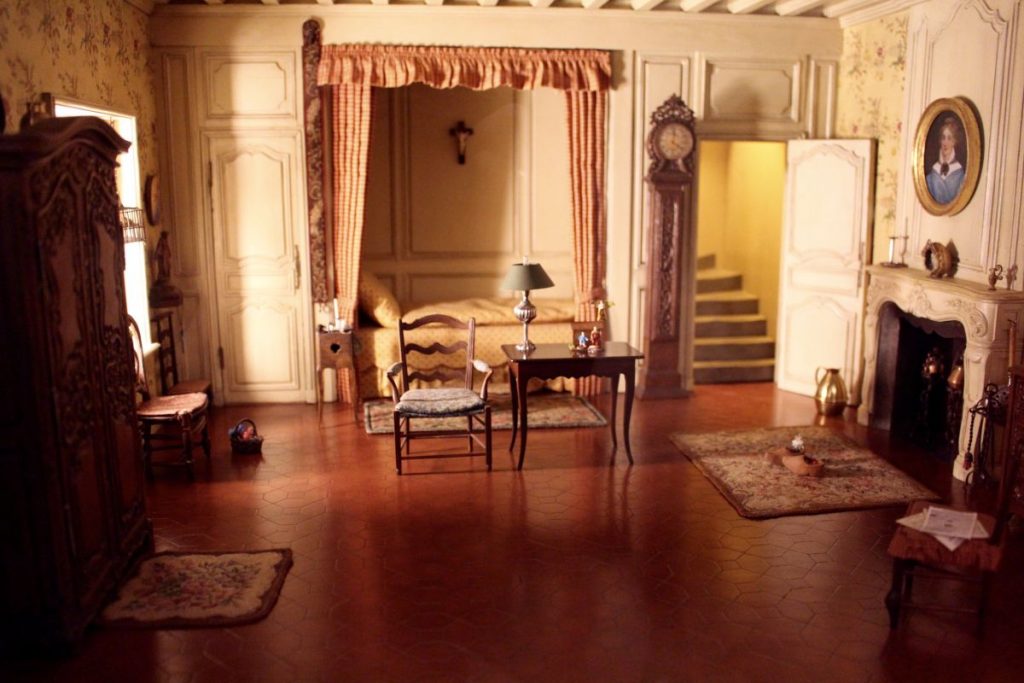 The French Provincial Bedroom of the Louis XV Period was Noah's favorite.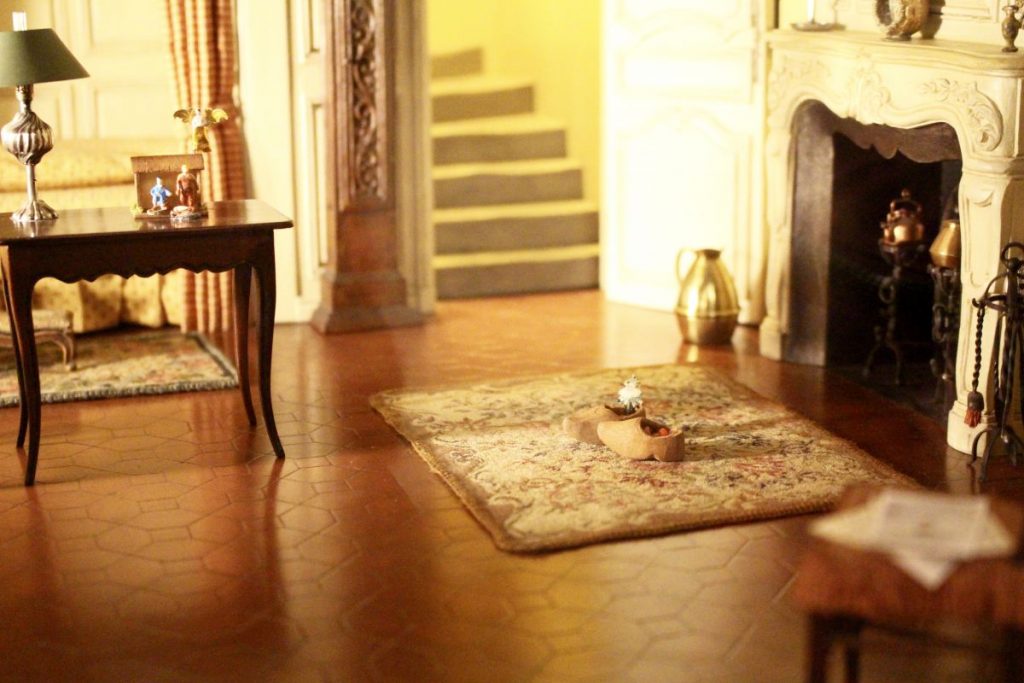 Sabots–wooden shoes–rest by the fireplace, waiting for Santa or Father Christmas to fill them with candy and presents. It's a Christmas tradition among French children.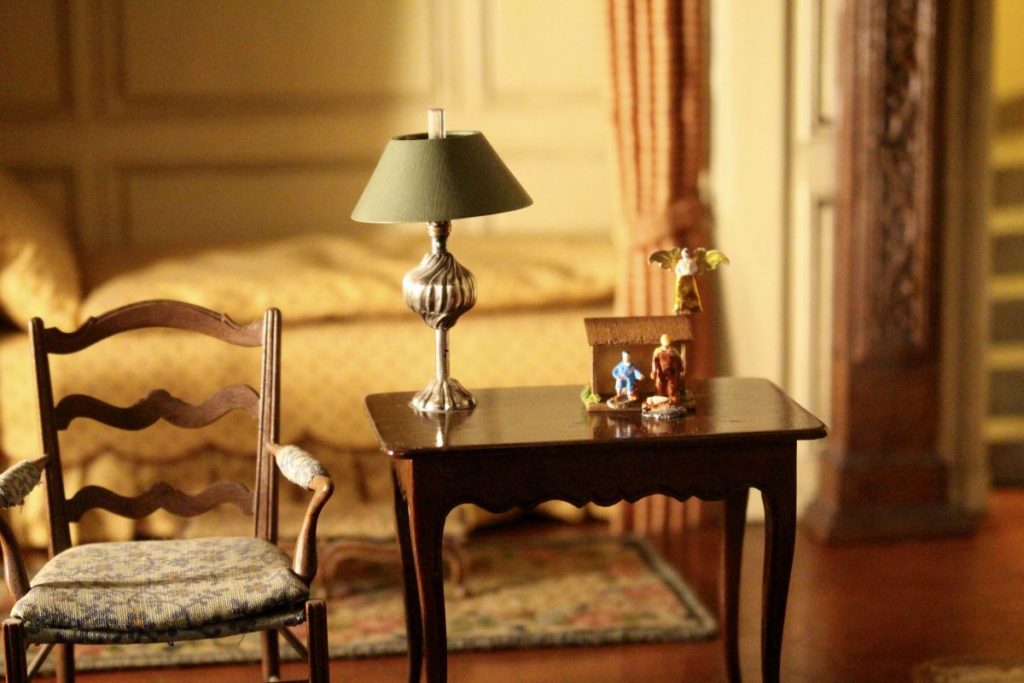 This tiny crèche evokes the time after the French Revolution, when it was illegal to express religion in public. People took to worshiping and celebrating their beliefs within the privacy of their homes–which explains a nativity scene tucked inside a bedroom.
The Hand of God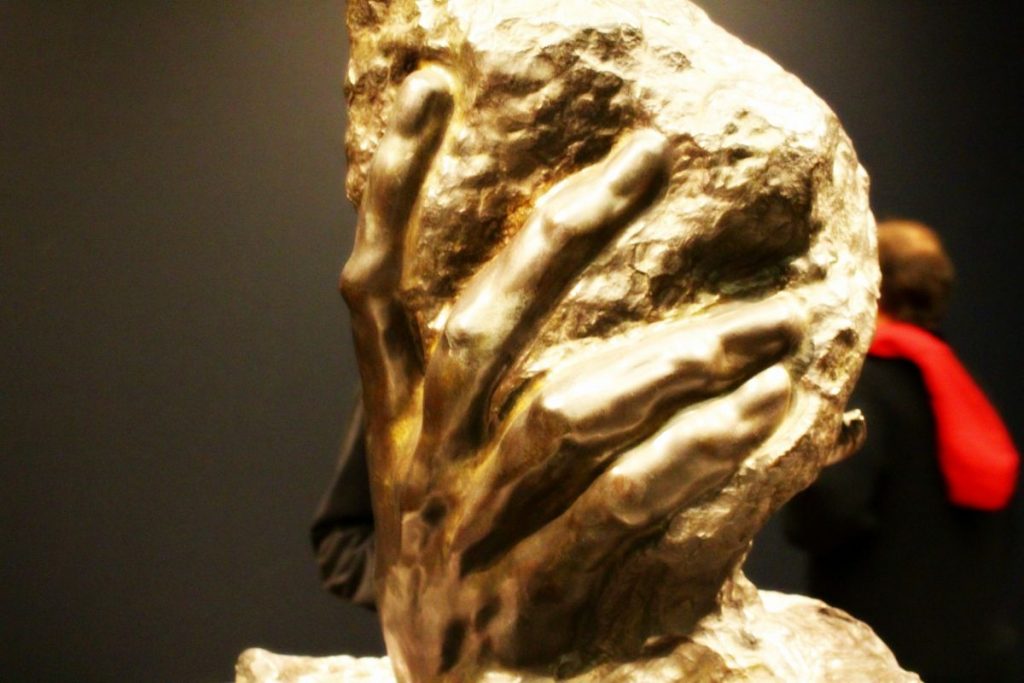 The Rodin exhibit was the busiest. It's only on display through March 2018. A bronze of The Hand of God captivates, with a massive hand clutching a chunk of earth as twisted figures of Adam and Eve struggle on the side opposite.
City Lights
The glow of Chicago is at least five times brighter during the holidays, from the white dazzle of Michigan Avenue, to the red-and-green dotting the skyline, to the many trees, big and small, north to south.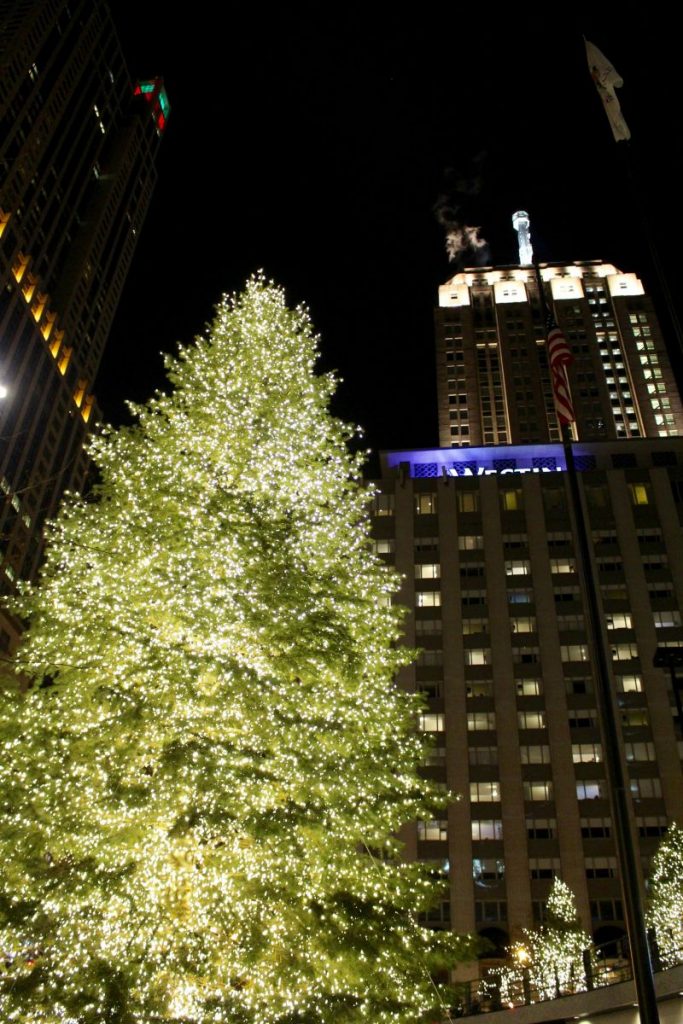 The tree outside the John Hancock building is tall. I had to lie down to get this shot.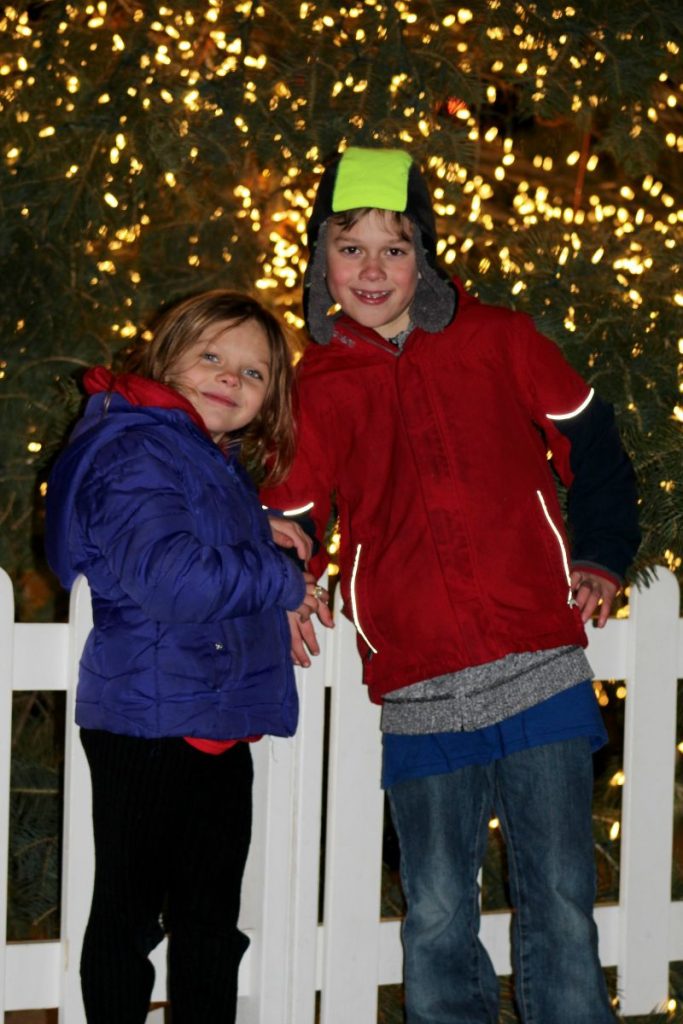 My children–Lilliputians when they flank the Hancock tree.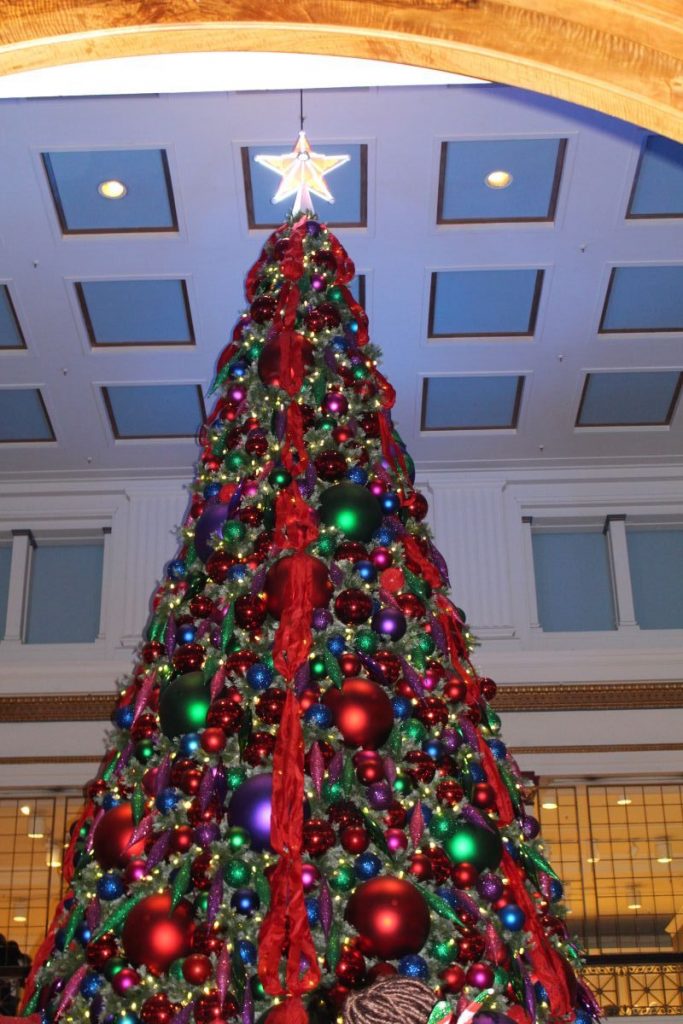 The tree at the Walnut Room is perpetually hard to reach, but worth the maneuvering.
White Christmas (Eve)
Christmas Eve was wrapped in snow and cold–the only time of year when the elements are charming.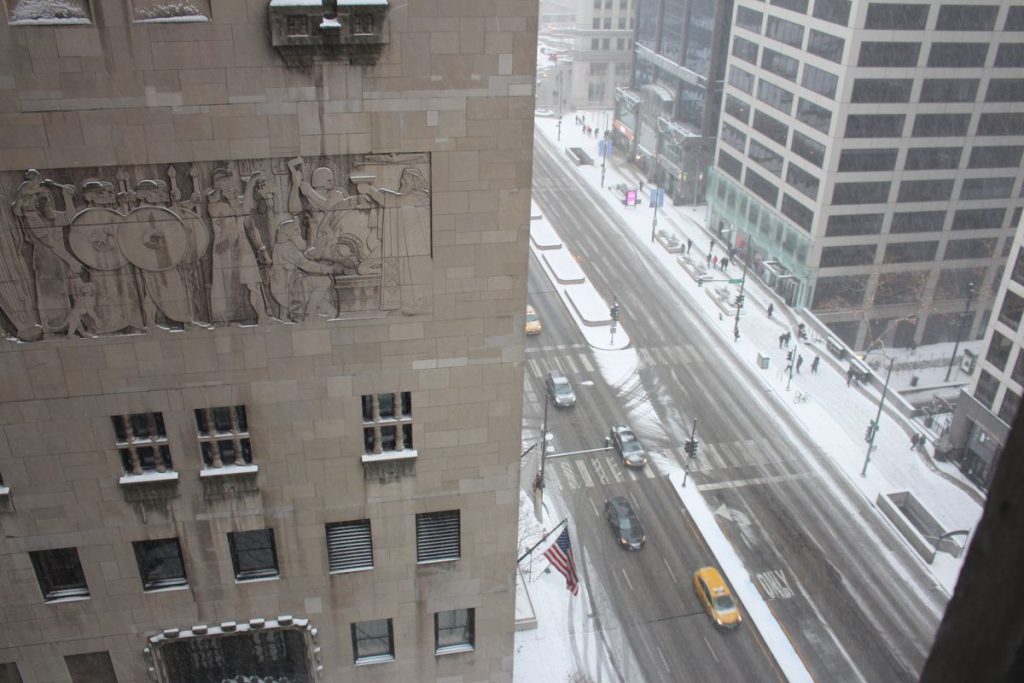 We capped off our weekend with the candlelight service at our old church, Moody, and dinner at Eataly.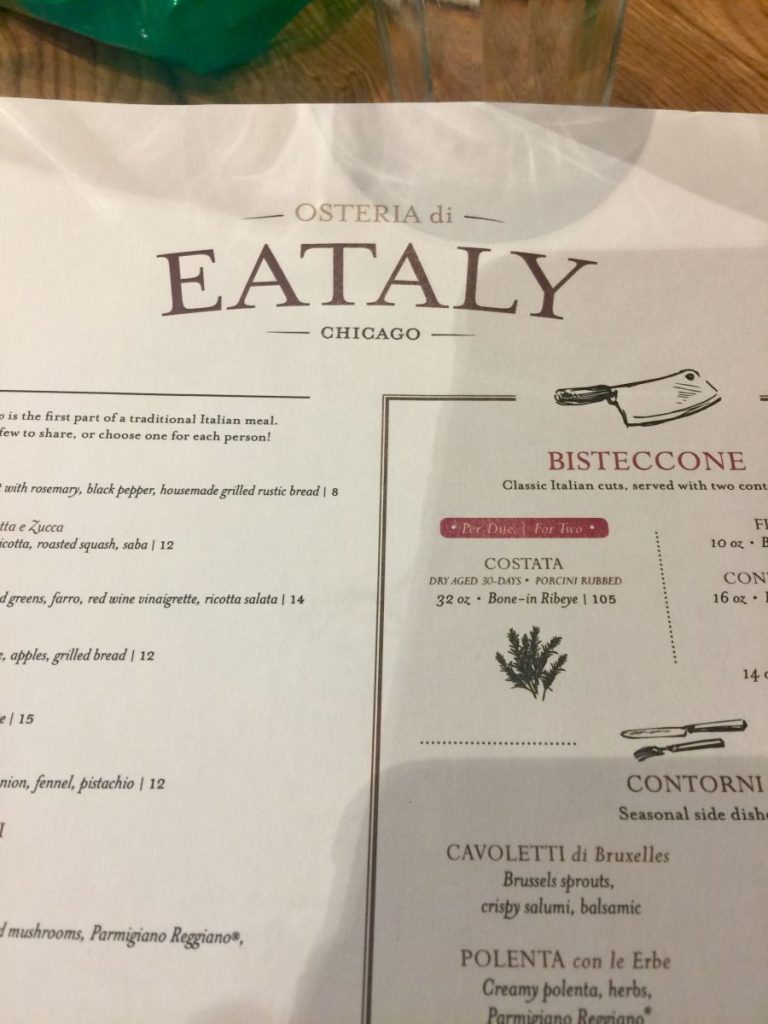 Braised pork shoulder with roasted potatoes, celery root, and mustard vinaigrette. There's no place like home.