Ernest Hemingway's personal life was often tortured. While serving as an ambulance driver in World War I, he sustained life-threatening wounds and developed PTSD. He was married four times. His first three marriages turned sour, mostly because of his choices. He wasn't unaware of his mistakes. In his last work, A Moveable Feast, he expresses deep regret over the dissolution of his marriage to his first wife, Hadley Richardson.
It's easy to perceive Hemingway as a womanizing brute. After reading The Paris Wife, Paula McLain's historical fiction about his marriage to Hadley, I thought so. That book spurred me to read A Moveable Feast. It casts more light on Hemingway. Slivers of his humility and remorse slip through his otherwise-sealed prose: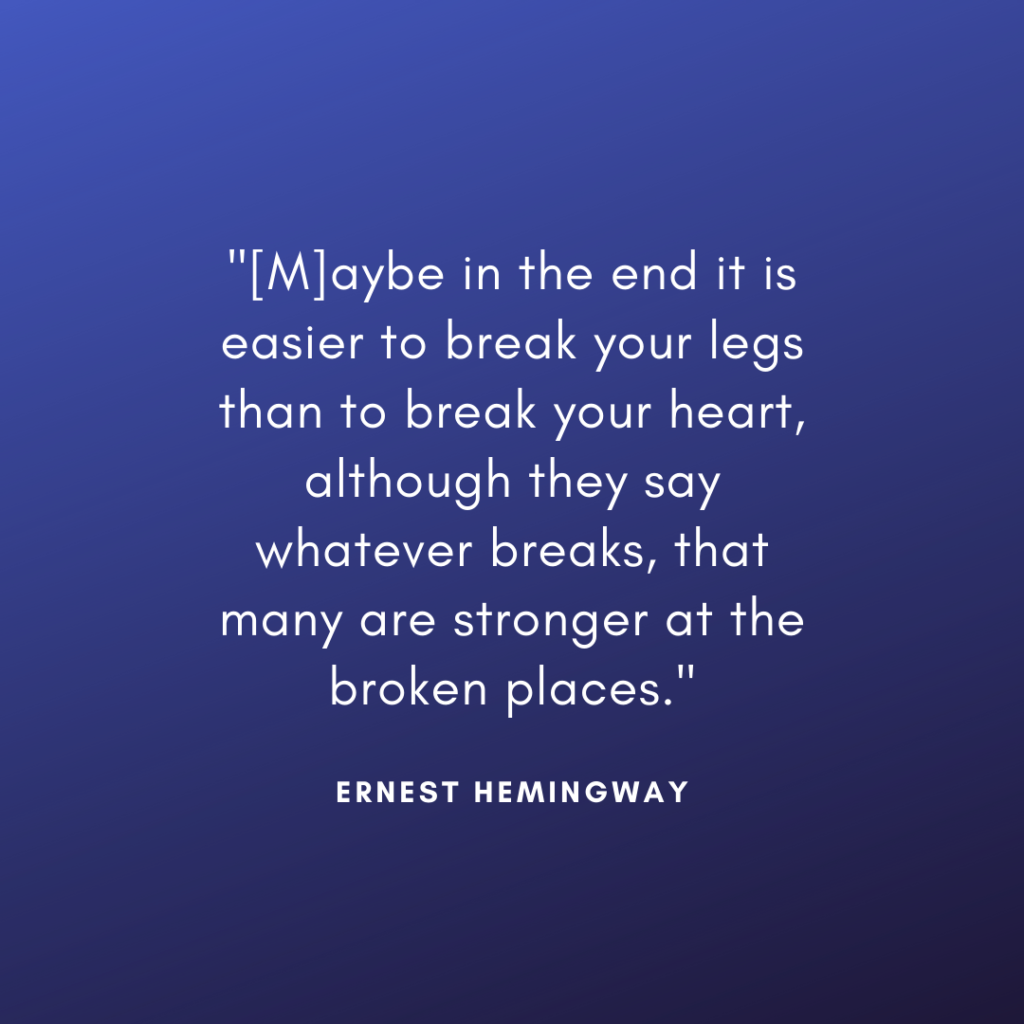 Like any human being–or any rich character in a novel–Hemingway was complicated. But for all that complexity, his writing is straightforward. It cuts evenly and directly, and often to the reader's heart.