By Kristina Cowan
On March 11, the World Health Organization made official what many anticipated: It called the COVID-19 outbreak a pandemic. Within days, the world closed. Everything from restaurants to businesses to schools shuttered, sending everyone home to "slow the spread." Work and school from home seemed doable—for the suggested two weeks. But weeks became months, and the months have spanned most of the year.
On top of reorganizing business and education, restrictions and lockdowns have affected all aspects of life, canceling travel, celebrations, and social gatherings. The emotional and mental toll has weighed on adults. A June survey from the U.S. Centers for Disease Control reported "considerably elevated adverse mental health conditions associated with COVID-19." The conditions include symptoms of anxiety, depression, and trauma, substance use, and serious thoughts of suicide.
The impact on children has been no less severe. Some public-health officials say minors carry the heaviest burden. For many, school has been fully or partially closed since March. Sports, activities, and social gatherings of every sort have gone virtual or disappeared.
Mental-health practitioners who work with children have seen an uptick in anxiety, depression, obsessive-compulsive disorder (OCD), and attention deficit hyperactivity disorder (ADHD). As they seek to help children deal with the short-term consequences, experts agree: The long-term consequences will be significant. A key to helping children through both the long- and short-term, they say, rests with parents and primary caregivers. The more time they dedicate to their children—to talk about their experiences of the pandemic, to make sure they feel loved—the stronger they'll be, and the better they'll cope.
Toward Resiliency
As school closures and other restrictions shift depending on the virus's prevalence, the unpredictability is taxing, said Greta Nielsen, psychotherapist and owner of Illuminate Therapy and Wellness in Palatine, Ill. "These kids are living in this constant state of hyper-vigilance. They are getting more anxious, depressed, having difficulty with daily routines. It's difficult not to know where they're going to be tomorrow," she said. "Whatever is normal today probably won't be normal next week."
Nielsen works with children whose school status runs the gamut. Some have studied exclusively at home since March, others are back in school full-time, and others are learning in a hybrid environment—going to school part-time and rounding out the week at home.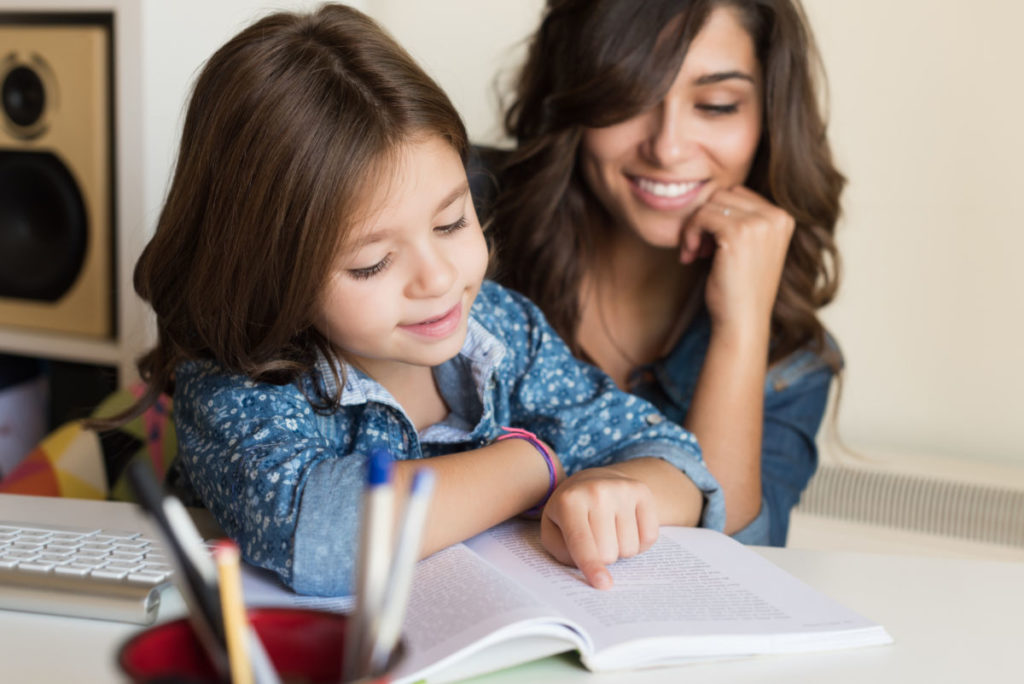 As of December 8, schools across the United States were at various levels of openness.
According to Education Week, in Washington, D.C., and Puerto Rico, schools are fully closed—meaning in-person teaching isn't permitted.
In California, Delaware, Hawaii, Kentucky, Michigan, New Mexico, New York, North Carolina, Oregon, Rhode Island, and West Virginia, schools are partially closed. This means full-time learning in person isn't permitted in certain parts of the state, or it's only allowed for particular age groups. Under partial closure, hybrid instruction could be available.
Arkansas, Florida, Iowa, and Texas have ordered all schools to open. In-person learning must be an option for every student, either full- or part-time.
In the remaining thirty-five states, no statewide orders are in place. Decisions about opening are made at the local level, with states weighing in with guidelines or recommendations.
Children who've been home full-time since March, Nielsen said—for all the right reasons, to protect their health or that of family members—will face the steepest hurdles once all schools reopen. Isolation fuels a lack of resiliency, because they're not confronting uncomfortable situations. "We know kids thrive on structure and routine. It's been difficult for kids to get that at home," she said. "Everything is done, sometimes, in their bedrooms. We encourage them to get out into a different room."
Nielsen strives to boost her clients' resiliency, which isn't tested at home the way it is at school. Exposure therapy (ET) helps with this. It gives children a chance to face difficult experiences in a non-threatening environment. ET enables them to reach a place of resilience, where they say, "I can go through my life, and routine, and my roles in a way that meets my needs," according to Nielsen.
In the wake of the pandemic, she has seen an increase in depression and anxiety. Characteristic among those with depression has been a loss of self-motivation, a learned behavior difficult to master under any circumstances, Nielsen said. Children don't feel in control of their environments as they juggle online learning, which is draining day after day. This saps their self-motivation. "Now, it's a chore for them to even log on. A lot of them just can't do it," Nielsen said.
Anxiety has picked up for different reasons. Unable to meet socially because of health concerns, some have grown anxious about losing friends. This is especially true if they see others getting together, according to Nielsen. Some see their parents struggling with financial worries. Others encounter conflicts at home simply because everyone has been under one roof for months, with no end in sight.
"All of their roles as peer, classmate, teammate, as band member—whatever they are in—they all have been taken away or significantly changed," Nielsen said. "They just don't know where they belong anymore."
Silver Linings
Dr. Wilfred Van Gorp, director of the Cognitive Assessment Group in New York, said there's no doubt the pandemic has intensified mental-health conditions his clients already faced. Everything from depression to OCD to ADHD, "these are all worse now," Van Gorp said.
An upside is that parents—working at home all day—have noticed conditions in their children that were undetected. Now they're seeking help. Van Gorp said they're most often discovering symptoms of ADHD. "It's got our phone ringing off the hook," he said. "It was never like this before the pandemic. It has brought out or exacerbated these conditions in ways that I would never have anticipated."
Van Gorp sees it as a good thing that parents are taking note of possible disorders. "Otherwise, the child would have the condition and it would go untreated, and it would be manifest later," he said.
If children receive focused attention from their parents while learning at home, it can prove to be a silver lining to the pandemic's challenges. Dr. Fatima Watt, director of Behavioral Health Services at Franciscan Children's in Brighton, Mass., agreed with Van Gorp. Many parents, she said, are getting to know their children from a different perspective. Watt mentioned that the parents of a child she knows discovered he wasn't learning to read at school. At home, his reading has taken off.
Anxiety, depression, and obsessive-compulsive disorder (OCD) account for many new cases Franciscan Children's has seen, Watt said. Though it's too soon to say for sure that the pandemic has spurred an increase in OCD, she has a hunch that the two could be linked. Routines of the pandemic—things like repeated washing and wiping—can take on a life of their own for someone with OCD.
OCD is marked by unwanted thoughts and fears, also known as obsessions. Examples are fears of contamination, that a door isn't locked, or the stove isn't turned off. They lead a person to repeat behaviors, or compulsions, such as hand washing, or checking locks and stove burners. Some people have symptoms, but not the full-blown disorder. When obsessions and compulsions prevent normal daily functioning, that's a cue to seek help.
"For these kids (with OCD), we try to get them into treatment as soon as possible, before the habits take root. OCD can be challenging to treat. The treatment is not comfortable," Watt said.
Cognitive-Behavioral Therapy (CBT) is used to treat OCD, and involves exposure and response prevention. A patient, for instance, is prevented from going through a ritual in order to decrease their anxiety. Someone afraid of germs might rub their hands in dirt and sit with dirty hands until their anxiety diminishes. "It's uncomfortable, and it requires a lot of motivation," Watt said.
Parents are included in treatment, Watt said, because they're an essential part of a child's healing. "Kids don't exist by themselves. We never would treat kids without treating the parents," she said. Specialists typically meet with parents at the start of therapy sessions each week, or separately.
Franciscan Children's has increased its number of parent-support groups, to help them confront stress and anxiety about things like health and jobs. They now offer five support groups. Having space and time to connect and lend support to one another makes a world of difference for parents. "When parents function better, kids function better," Watt said.
Regression Among Those Hit Hardest
The pandemic has thwarted the constancy of daily life for children across the globe, especially when it comes to school closures. According to Insights for Education, an independent nonprofit foundation, 125 countries have reopened their schools fully or partially. But 711 million primary and secondary students won't return to school at all in 2020—a sweeping majority of them from lower-income countries. Discerning the long-term impact of the upheaval on children is tricky. Still, some countries have begun to see the short-term repercussions.
A report from the U.K.'s Office for Standards in Education, Children's Services and Skills (Ofsted) found that those hardest hit by school closures and restrictions have regressed in basic skills, such as eating with utensils, potty training, and early progress in numbers and words. This is especially true for kids whose parents don't have flexible work.
Older children have lost ground in reading and writing, physical fitness, and more of them are experiencing eating disorders and self-harm.
Amanda Spielman, the head of Ofsted, wrote that children's experiences since the U.K.'s first national lockdown in March have fallen into three groups: "There are those who have been, and still are, coping well in the face of restrictions; there is a group who have been hardest hit, largely because of the interplay between their circumstances and the impact of the pandemic; and there is the majority – a group who have slipped back in their learning to varying degrees since schools were closed to most children and movement restricted."
Spielman said the key seems to be good support structures: Children's experiences weren't determined by privilege or deprivation. Those coping well benefit from time with family or care-providers.
The Ofsted report also points to a drop in referrals to social-care teams—meaning reports of domestic neglect, abuse, and exploitation. The referrals haven't returned to typical levels since schools reopened. U.K. schools fully reopened for in-person instruction at the start of the fall 2020 term, according to Insights for Education.
Nielsen, of Illuminate Therapy and Wellness, isn't surprised by the findings. "We know that children regress under stress, so through this pandemic and continued restrictions to 'normal' exposure to routines and roles, we expect declines in children's developmental milestones mentally, physically, and emotionally."
Each age group—younger children, school-aged children, and adolescents—has unique needs, she said, and parents are vital to meeting them. But many moms and dads are overwhelmed and distracted by the stresses of working from home, or the burden of unemployment. When parents are rendered less available, Nielsen said, all professionals who work with children and teenagers should collaborate to address the challenges. This calls for creativity in reaching them and providing access to medical, mental, and emotional care.
"I hear of school social workers going into underprivileged housing areas and holding 'coffee chats' with teens, social-service agencies providing online groups for teens to connect, and mental-health professionals offering free presentations to parents, to give them the skills and knowledge needed to help their children," Nielsen said. "I know people are trying, but the need is so great and resources so low, that it is a struggle. If government stepped up to provide more access to care and more funding for grassroot[s] resources in all communities, this would be a great first step in allowing us to reach those most vulnerable."
What Parents Can Do
Though many parents shoulder more responsibilities than ever, the pandemic has brought unique opportunities for families to draw closer. Nikki Lively, clinical director of the Transitions to Parenthood Program at The Family Institute in Chicago, said the concept of naming feelings is important. She pointed to what Fred Rogers said and promoted in his work with children's television—that feelings are mentionable and manageable.
"I think about the impact of a parent who says, 'I am paying attention to my inner world and naming it as I become aware [of it], and modeling it for my children.' In my mind, that's a huge gift they could give their child: feeling secure in themselves and understanding their feelings," Lively said.
She believes parent-child connections are more important than therapy. Ideally, parents help children feel understood, loved, and worthy of the time and effort it takes to establish these critical bonds. The benefit, Lively explained, is that children learn to talk about their emotions.
In her practice, Lively focuses on attachment-based therapy. Her goal is for parents to understand and build confidence in their true therapeutic role, as the primary attachment relationship for their kids. This means they must first confront their own pain and remove any emotional blocks within themselves. Once they do, they're in a better position to help their children.
"A parent who hasn't been able to represent and understand their own pain will act differently with their child," Lively said. For example, unresolved pain might spur a parent's irritability. A child could misinterpret the parent's behavior as due to something he or she did wrong. Kids might even think their parents are angry with them, because they're unlovable. "Developmentally, they interpret the parent's behavior as personal, and sometimes parents don't realize that."
Throughout therapy, Lively serves as a temporary, secure attachment relationship for both parents and children. She does this by modeling acceptance of their feelings and experiences, until parents learn to foster such security within themselves and offer it to their children.
"Many parents say, 'My kid needs to talk to someone.' But the most therapeutic thing is for the parent to learn to validate the child, and make the child feel lovable and fully acceptable," Lively said.
The pandemic has provided an unexpected chance for families to slow down. Suddenly, there's time to focus on things easily lost in the shuffle of everyday life. Dr. Watt of Franciscan Children's said she has worked with her own children on fundamental life skills they might not learn in the classroom, such as kindness, empathy, and taking care of others. "COVID presents a wonderful opportunity to teach our kids about gratitude," Watt said. "The more we can teach this, the more resilient they are. The more grateful kids are, the happier they are as adults."