Welcome to three weeks of book giveaways! This week's contest will honor our moms. Between now and Mother's Day—Sunday, May 14—submit one sentence that captures your mom. Whether she's here or on the other side of time, we want to hear about her distinctive qualities.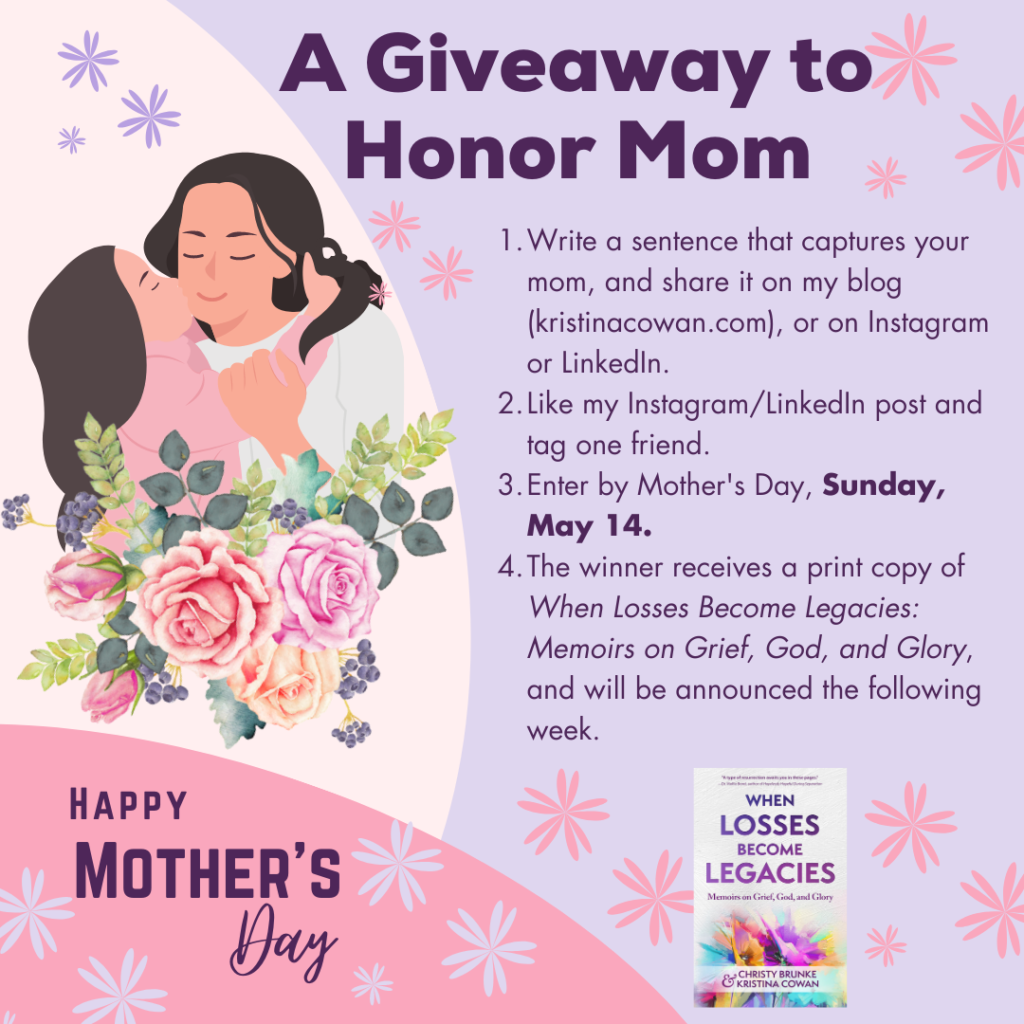 Comment directly on this post, or on my Instagram or LinkedIn pages. I'll announce the winner next week.
Legacies is a compilation of memoirs that hinges on the soul-stretching power of grief, how it brings us closer to God, and the role it all plays in glory. Find it in print or as an ebook at Amazon, IndieBound, Barnes & Noble, Books-A-Million, select libraries, and at a variety of international stores.