Book reviews are akin to manna for authors and readers alike. They help readers determine whether a title is worth their time and attention. For authors, they drive visibility and sales. Yet reviews can be elusive, especially for independent authors.
This week's giveaway looks to change that by encouraging more reviews of my latest book, When Losses Become Legacies.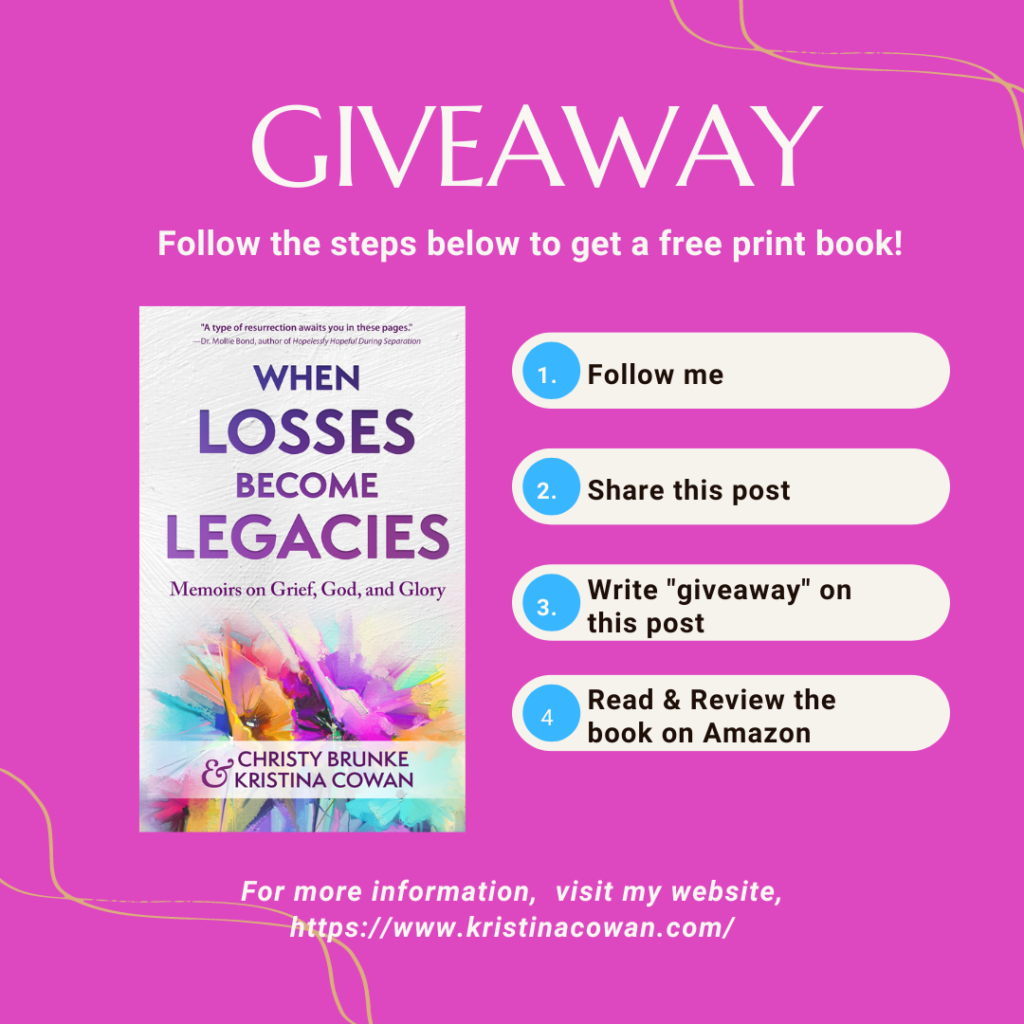 To enter:
Follow me on Instagram.
Share my Instagram post.
Comment with the word "giveaway" on Instagram or on this blog post.
The contest closes May 28. If you win, you'll agree to read and review the book on Amazon and/or Goodreads. I'll follow up with you once you've had a chance to read the book, to remind you about the review.
Legacies is a compilation of memoirs that hinges on the soul-stretching power of grief, how it brings us closer to God, and the role it all plays in glory. Find it in print or as an ebook at Amazon, IndieBound, Barnes & Noble, Books-A-Million, select libraries, and at a variety of international stores.